FBI Scoured Through Melania Trump's Wardrobe During Mar-A-Lago Raid
KEY POINTS
Federal authorities spent more than 9 hours searching former President Donald Trump's Mar-a-Lago residence Monday
They combed through Trump's private office and inspected former First Lady Melania Trump's wardrobe
Authorities ended up confiscating 15 boxes of White House material from the raid
FBI agents inspected the belongings of the former First Family as they conducted an hours-long search of former President Donald Trump's Palm Beach, Florida, home Monday, according to reports.
More than 30 agents in plain clothes from the Southern District of Florida and the FBI's Washington Field Office raided Trump's 3,000-square-foot private quarters in Mar-a-Lago, the New York Post reported.
The search warrant the FBI used to enter the residence reportedly focused solely on presidential records and evidence of classified information being stored in the estate, according to the outlet. Federal authorities arrived at 9 a.m. and did not leave the 128-room property until 6:30 p.m., the report said.
During that time, agents reportedly spent several hours combing through Trump's private office, breaking open his safe and going through drawers. They reportedly also inspected the wardrobe of former first lady Melania Trump.
"We have full access to everything. We can go everywhere," Department of Justice lawyers who accompanied the FBI repeatedly told the former president's representatives during the raid, one witness told the New York Post.
Trump's lawyers allegedly instructed staff to unlock doors and provide the FBI access to every room.
Authorities reportedly did not allow Trump's attorneys inside the home to observe the operation, and an unnamed source close to the former president expressed concern that FBI agents or DOJ lawyers could have "planted stuff," according to the outlet.
Agents ended up confiscating 15 cardboard boxes of White House material Monday, an eyewitness to the raid told the Post. These boxes were reportedly found in a locked basement storage room.
It is unknown if anything else was taken as the FBI did not provide an itemized list of confiscated items.
The boxes that were confiscated contained documents and mementos from Trump's presidency, including letters from his predecessor, former President Barack Obama, as well as North Korean dictator Kim Jong Un, according to the Post. They reportedly also contained correspondence with other world leaders.
These boxes were packed up by the General Services Administration and shipped to Mar-a-Lago when Trump left office, an unnamed legal source told the outlet.
Trump's attorneys, led by Evan Corcoran, previously cooperated fully with federal authorities on the return of the documents to the National Archives and Records Administration, according to the New York Post's sources.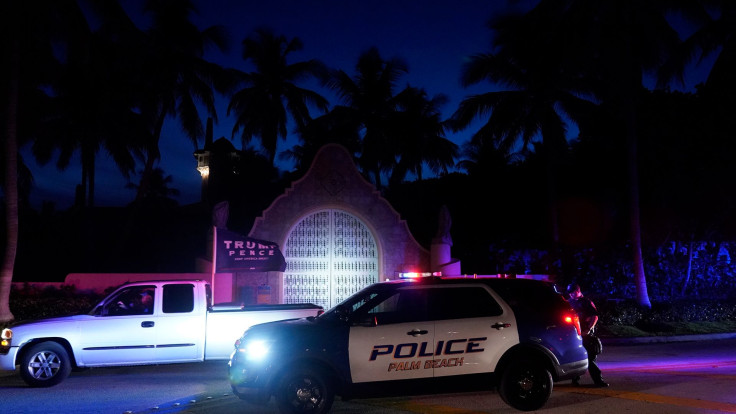 © Copyright IBTimes 2023. All rights reserved.