FDA Panel Rejected OxyContin-Like Rexista, Pain Medication To Catch Opioid Abusers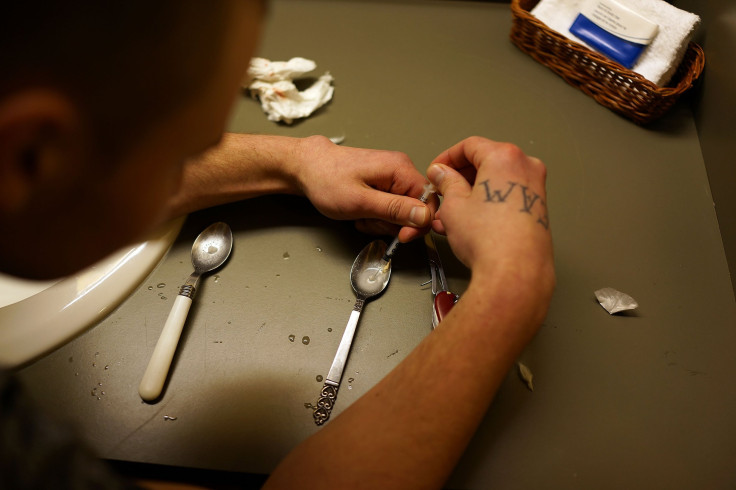 A panel of Food and Drug Administration advisers has refused to shine the green light on Intellipharmaceutics International's Rexista, an opioid painkiller that is similar to a generic form of Purdue Pharma's OxyContin, one of the major pain killers responsible for the widespread opioid addiction in the youth of United States.
Intellipharmaceutics is a Canada-based pharmaceutical company that has deliberately designed Rexista to catch youngsters who try to use the pain medication for illegal reasons. It emits a blue dye-like substance if a person tries to chew or snort it in order to satisfy their opioid addiction, Reuters reported.
The dye in question stains the side of one's mouth and nose and refuses to fade away until scrubbed for more than 30 minutes. According to the company, this would give parents of the teen abusers enough time to catch the culprits red-handed.
Read: 5 Side-Effects Of Opioids As Prescriptions Drop But Still Remain Very High
However, FDA panel said the company failed to submit enough evidence to prove that the drug is actually effective in instilling fear among opioid abusers. The group of advisers also claimed that Intellipharmaceutics has not even conducted enough tests to determine that the dye in question is safe for use when it comes to the intended patients.
"I can see smurf parties and blue lollipops suddenly becoming popular," Dr. Melinda Campopiano, a senior medical adviser at the U.S. Substance Abuse and Mental Health Services Administration said, Detroit News reported.
The panel was also concerned that the abusers would find a loop hole and convert oxycodone, an active ingredient in the drug into a liquid-form which can be easily injected directly into the blood stream.
Also, the panel which voted 22-1 against the introduction of the drug suggested that the irony of developing abuse-deterrent opioids is not lost to them. Youngsters who are looking to get their hands on their daily dose of addictive drugs could easily opt for Rexista for the sheer reason that the drug promotes its vulnerabilities by offering to catch people who abuse it.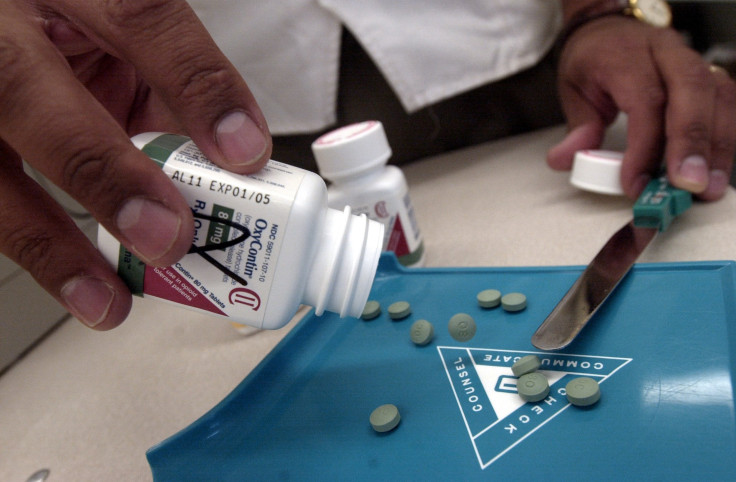 Read: More Than Half Of US Opioid Prescriptions Go To People With Mental Disorders, Researchers Find
Despite doctors being extra-careful in the past decade when it comes to prescribing narcotics for pain relief, the opioid abuse epidemic has refused to die down. In 2007, Purdue Pharma pleaded guilty to misleading the FDA, doctors, and patients about the inherent risks involved in the long-term effects of OxyContin, a drug that had by then become the top choice for drug abusers, New Yorker reported.
The company funded a "pain-management educational program" which facilitated "its access to hospitals to promote OxyContin," a report issued by the U. S. Government Accountability Office states. This helped the company to elevate its marketing efforts, resulting in a spike in both the profits of Purdue Pharma as well as the number of drug abusers. The company was forced to reformulate its product in 2010 to make it difficult to snort or inject.
Despite FDA cracking down on prescribed pain medications, a study by Richard Miech of the University of Michigan has, however, argued that over the counter drugs are not the reason behind teenagers' opioid addiction. This is due to the fact that people who are habituated of abusing pain medication do so along with alcohol consumption and other illegal drugs that are making its way into the U.S. markets via back channels.
© Copyright IBTimes 2023. All rights reserved.