'Fear The Walking Dead' Season 3, Episode 13 Synopsis, Promo Clips Released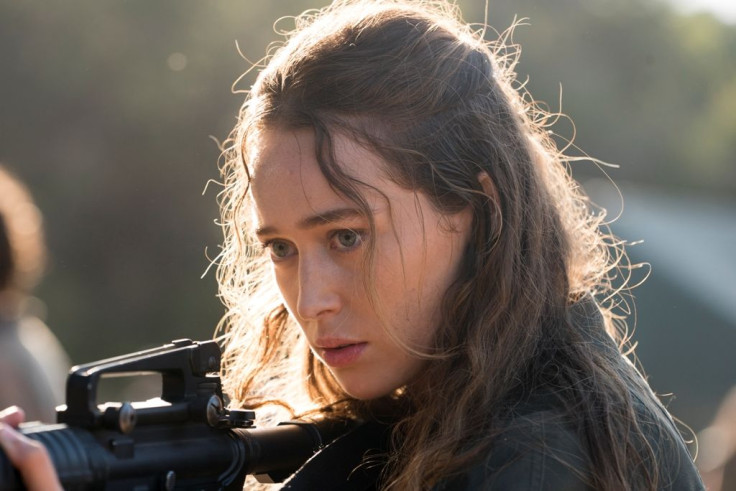 Alicia's leadership skills will be tested in Season 3, episode 13 of "Fear the Walking Dead."
According to the synopsis for the next episode of the AMC series, Alicia (Alycia Debnam-Carey) is thrust into a leadership position and is forced to make life-changing decisions after the majority of the remaining ranch residents — including her — is trapped in the community's pantry.
While the huge decisions that Alicia has to make remain unclear, a sneak peek from the episode reveals that Madison's (Kim Dickens) eldest child allows Ofelia (Mercedes Mason) and Lee (Justin Rain) to try to get out of the pantry through the air vent.
"Sure you're gonna be okay down here?" Ofelia asks Alicia.
"Sure you're gonna be okay up there? Alicia says in reply after giving her gun to Ofelia.
It appears, however, that Ofelia and Lee fail to get out of the pantry through the air vent. As seen in the trailer for episode, Lee finds himself stuck while passing through the ducts. And when he forcefully tries to take himself out from being jammed, a portion of the air vent falls apart, creating an alternative route for the infected to go inside the pantry.
As a matter of fact, much to Alicia's surprise, an infected finds her way inside the pantry. But because Alicia has handed her gun to Ofelia, it remains to be seen how Nick's (Frank Dillane) sister is going to take down the undead.
Elsewhere in the episode, just outside the pantry, Nick tries to convince Troy (Daniel Sharman) to help him get rid of the horde of the infected that have infiltrated the ranch. "If those people died it's because we failed," Nick tells Troy in the trailer.
After Nick fires a grenade in an attempt to divert the direction of the horde, he and Troy enter the ranch in a car and deliberately run over some of the zombies. The two, however, are eventually cornered by the undead and ended up inside the militia's helicopter. Will the pair try to operate the chopper and use it to eliminate the infected?
"Fear the Walking Dead" Season 3, episode 13, titled "This Land Is Your Land," airs on Sunday, Oct. 11 at 9 p.m. EDT on AMC. Watch the promo clips for the episode below:
© Copyright IBTimes 2023. All rights reserved.