'Fear The Walking Dead': Why Daniel Salazar Won't Be Back Anytime Soon
Though "Fear the Walking Dead" co-showrunner Andrew Chambliss previously confirmed that fans haven't seen the last of Rubén Blades' Daniel Salazar, it seems that it will take a long time before the indestructible character makes a comeback on the AMC series.
In a recent interview with TV Guide, Garret Dillahunt, who plays John Dorie, revealed that Blades has not appeared on the set of the zombie drama at any time during Season 4 so far, and may not show up at all this year due to his busy career as a music artist.
"Rubén's just off winning Grammys," said Dillahunt of the 69-year-old singer-actor, whose latest album "Salsa Big Band" won best tropical Latin album at the 60th Annual Grammy Awards last January.
Danay Garcia added that Blades' appearances on the show have always been subject to his availability, suggesting that his music career comes first. "In the Latino world, he's like James Bond," explained the actress, who plays Luciana on the series.
News that Blades will be reprising his role as Daniel at some point in the future was first reported by The Hollywood Reporter earlier this month and was then confirmed by Chambliss during a recent interview with Entertainment Weekly.
"We have no inkling of that yet," said Chambliss when asked what happened to Daniel following the Gonzales Dam explosion at the end of last season. "But I think the thing we will say without giving away too much is that we definitely will be seeing Daniel Salazar in the 'Walking Dead' universe. It's a very big world, and we will hint at what may have happened."
"I think we get a little bit of a sense of it even from kind of Strand's (Colman Domingo) struggles and we can tell that he's carrying a lot of his past with him," Chambliss continued. "It's not just what he did to the Clark family when he made the deal with Proctor John (Ray McKinnon) at the dam, but he also shot Daniel Salazar in the face. So that's part of the emotional baggage that he's carrying with him, and we will dig into how he feels about all that as we continue to see his life in the stadium."
"Fear the Walking Dead" Season 4 airs Sundays at 9 p.m. EDT on AMC.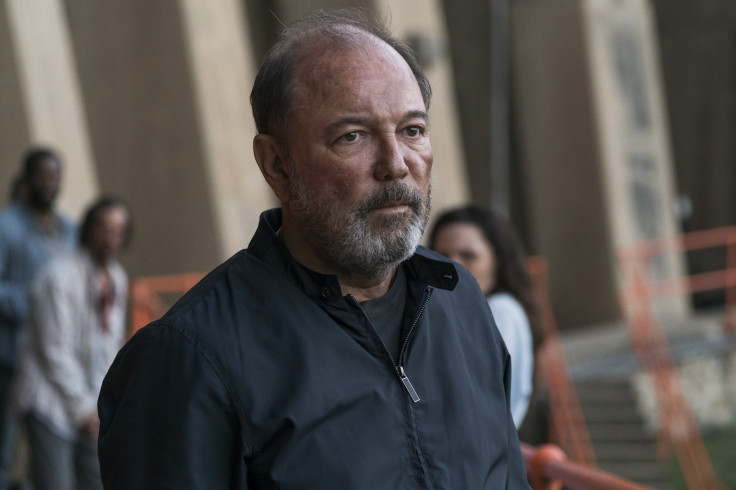 © Copyright IBTimes 2023. All rights reserved.