'Fear The Walking Dead': Why Lennie James Agreed To Join The Series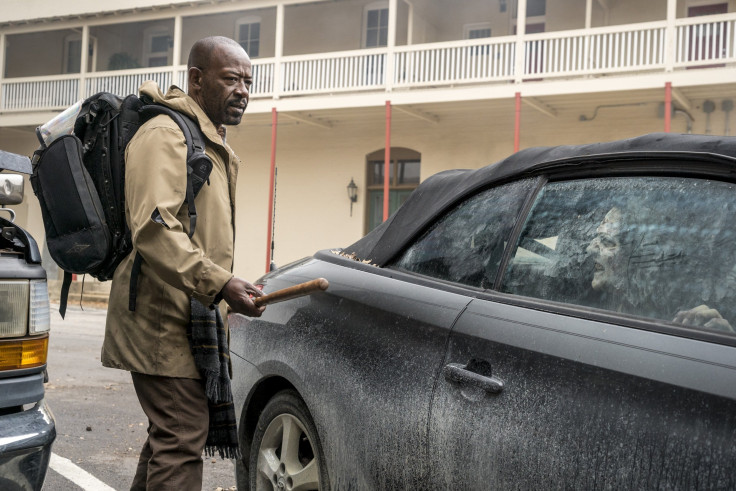 Lennie James revealed that he was caught off guard when Scott Gimple presented him the idea of moving his "The Walking Dead" character Morgan Jones to "Fear the Walking Dead."
"Basically how it happened is that Scott Gimple [who now oversees the entire 'Walking Dead' universe] invited me to his house and said, 'I have a question to ask you,'" James recalled to TV Insider of how he found out that he would be crossing over to "Fear." "He said, 'How would you like to be on 'Fear the Walking Dead'?' and to be absolutely honest, that's the last thing I expected him to say."
"It took me completely by surprise and I kind of had a brain freeze, really," added James, who later revealed that he agreed to join "Fear" thinking that it would make Morgan a much richer character.
"It's part of the reason why I said yes to going on this particular journey, continuing this particular journey for Morgan," the 52-year-old actor explained. "I can confidently say out loud I know at any one moment what Morgan is thinking and what he might be doing, and one of the things that attracted me to this new landscape of playing Morgan is the possibility of being surprised by him, of finding out new things about him and new possibilities and what happens to him when he encounters people who aren't familiar to him in the way the people in the ['Walking Dead'] group have been."
"Fear" co-showrunner Andrew Chambliss told Entertainment Weekly last month said that their goal for Morgan in Season 4 of the series is to take the character to places he hasn't been before.
"When we first met Lennie, he impressed upon us how much he cared about the character and how important it was to him for us to take Morgan to places we hadn't seen before," Chambliss shared. "It's been a great challenge to set for ourselves, and it's what we hope to do with the character — to push Morgan to places he could only get by coming into contact with the characters on 'Fear.' They'll change him. And, at the same time, he'll change them."
According to the official logline for the upcoming season of "Fear," the story of Madison Clark (Kim Dickens) and her family will now be told from Morgan's perspective.
"Fear the Walking Dead" Season 4 premieres on Sunday, April 15 at 10 p.m. EST on AMC.
© Copyright IBTimes 2023. All rights reserved.