Fed Heads, Breaking Taboo, Talk Politics
Analysis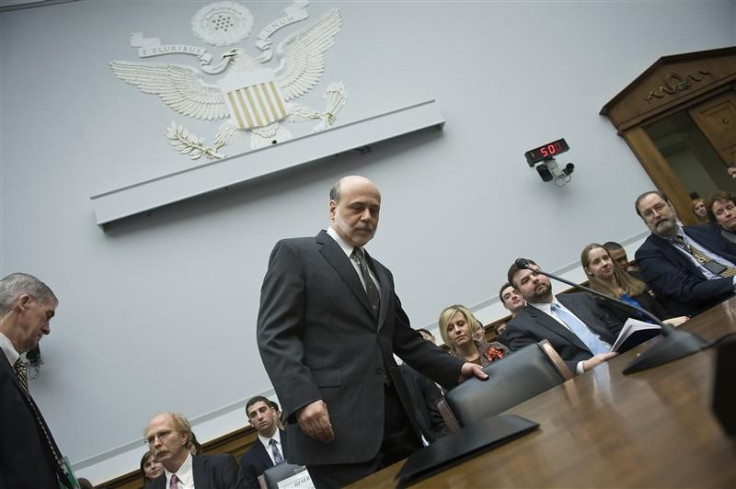 Two non-voting members of the Federal Reserve Board of Governors have broken a long-standing taboo against wading into politics by publicly talking about how election-year considerations affect the decisions of U.S. central bankers.
The comments, one by Boston Fed President Eric Rosengren and the other by Dallas Fed President Richard Fisher, appeared in two interviews printed this week that were apparently conducted months ago, and both seem to espouse the Kafkaesque logic that, in order to be seen as apolitical, U.S. central bankers are carefully considering the political undertones their decisions might be seen as carrying.
The first published comments came from Rosengren who responded to a question from The Boston Globe about how political schedule considerations affect Fed decision-making by saying, "We don't get to pick the timing of a global slowdown."
Rosengren's point was that political considerations shouldn't be dictating policy making.
"If there's a slowdown and you have an independent central bank, the appropriate response is to act. I think that's exactly what we should do," he told the Globe.
But some market-watchers read that as a plea to fellow central bankers. Tim Duy, an economist at the University of Oregon who runs a highly influential blog, "Fed Watch," about Fed policy -- and is an advocate of further stimulative action -- was quoted in The Economist stating Rosengren's comments were clearly referring to the election.
"That would be fine to say internally. But to say that externally, to pull back the curtain and say, 'They're doing this for the election,' I think is a shift and reflects his level of frustration," Duy told the London newspaper.
Duy was criticized for stretching his interpretation, mentioning the election when Rosengren hadn't, but the criticism didn't hold for long.
Tuesday, in revealing another interview done months ago, this one with Fisher, Reuters wrote the bank head had told them the Fed was concerned it had to "guard against any misimpressions" that it was being led by political motivations.
"I'm afraid that as we get closer to election season, that people in the marketplace or elsewhere might draw that conclusion, and it might come back to haunt us," Fisher is quoted as saying. "I don't think this should inhibit a decision if it's a right decision," he added, "but I wouldn't want to see this torque up the political tension that surrounds the central bank."
For months, pundits have been speculating that there is a disconnect between Federal Reserve statements, which indicate the bank is aware of the continuing weakness in the labor market, and its actions, which have stayed away from massive stimulative moves.
Paul Krugman, a Nobel Prize-winning economist who blogs for the New York Times -- and is also an advocate of further loosening monetary policy -- recently crystallized opinions in this regard noting that "the Fed is afraid to do its job, for fear of being accused of helping Obama."
And indeed, none other than the presumptive Republican Presidential nominee, Mitt Romney, seemed to fan the fire underlying this view recently, reportedly saying in a yet-to-be-aired CNN interview that it would be his policy preference for the central bank to back away from further action.
© Copyright IBTimes 2023. All rights reserved.