Felines Of New York: New York City Cats Profiled In Parody Blog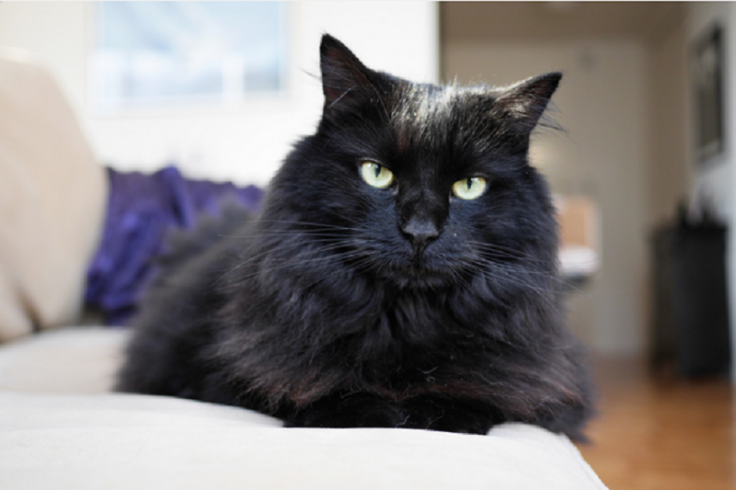 Jim Tews, the 33-year-old creator of Felines of New York, which lovingly parodies the popular Humans of New York Instagram, didn't even have cats when he started his blog. His third roommate cat-blocked the comedy writer and his girlfriend. But with the roommate's departure, Tews is happily ensconced in his Queens apartment with girlfriend Chenoa and their two cats, Bea and Arthur, named after the late camp icon and star of "The Golden Girls."
And less than two months after he started his blog in February, a "Felines of New York" book was complete and ready for pre-order.
Each post on "Felines of New York" features a profile of a cat, sometimes with its feline or dog roommates, musing (mewsing?) about life in the big city. Some go to links with adoption information.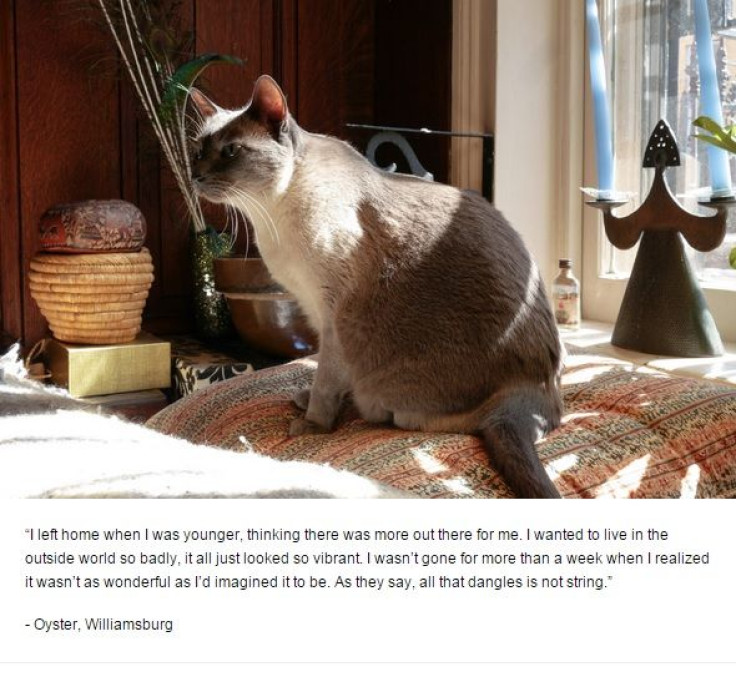 "I've always kinda been intimidated by cats," Tews told International Business Times. "But when I lived with my sister and her cats, I learned how cats work. One in particular took a liking to me, so it warmed me up to cats." He was inspired to create "Felines of New York" when Brandon Stanton's profiles of New Yorkers in "Humans of New York" started to feel too serious. "That's what makes that project cool, the diversity, but I'm a comedy writer, so I thought, this would be way funnier with cats."
Tews started out with cell phone pictures he and his girlfriend took of cats, and then his photographer friends sent him pictures of their cats.
"But I realized for this to work, I have to make Felines of New York aesthetically similar to Humans of New York," said Tews, so he began taking photos of friends and co-workers' cats on the weekend. Gradually, when the blog took off, he put up a form where people could, essentially, pitch their cats to be profiled.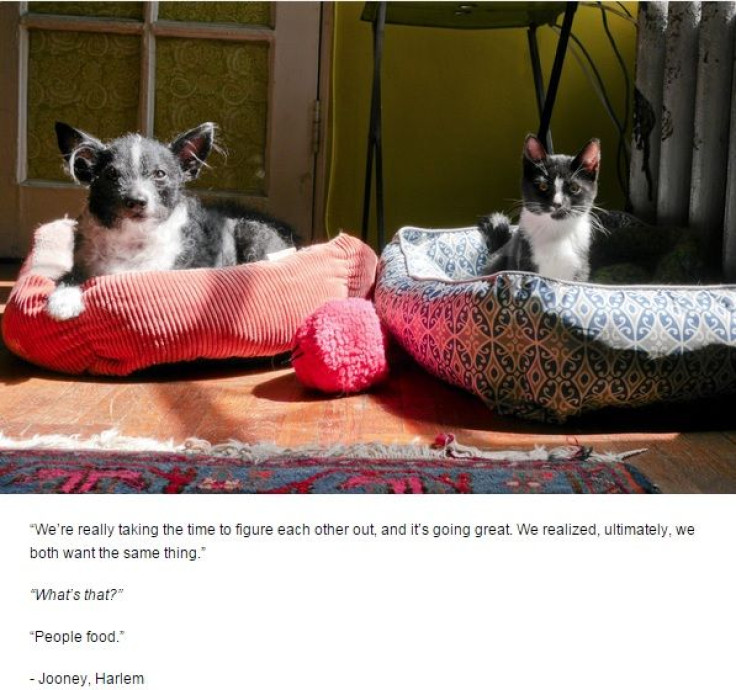 It's a longstanding question, but what's the difference between cats and dogs? "A dog's happy to see you no matter what," said Tews. "And cats -- they're incredibly affectionate -- but they don't warm up right away. With dogs, it's on your terms. With cats, it's on their terms."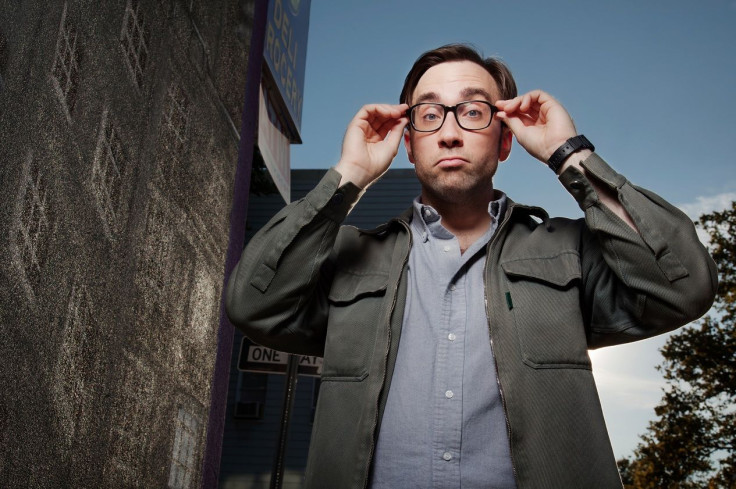 Are New York City cats different from cats elsewhere? "They somehow seem to know they're living in a very active place," said Tews. "My dad lived in rural Pennsylvania and he had an outdoor cat, and its temperament was totally different from any cat I'd ever met. That cat was way more independent. If you wanted to pet it, you had to sit near its food. New York City cats seem to have more awareness."
When asked if "Felines of New York" has turned Tews into a "cat dude," he responded without missing a beat. "Yeah, totally. We have two now. I work from home so I spend all day with them. I'm playing with one right now."
© Copyright IBTimes 2023. All rights reserved.