Karl Lagerfeld Cat Choupette Launches Her First Makeup Line: Shupette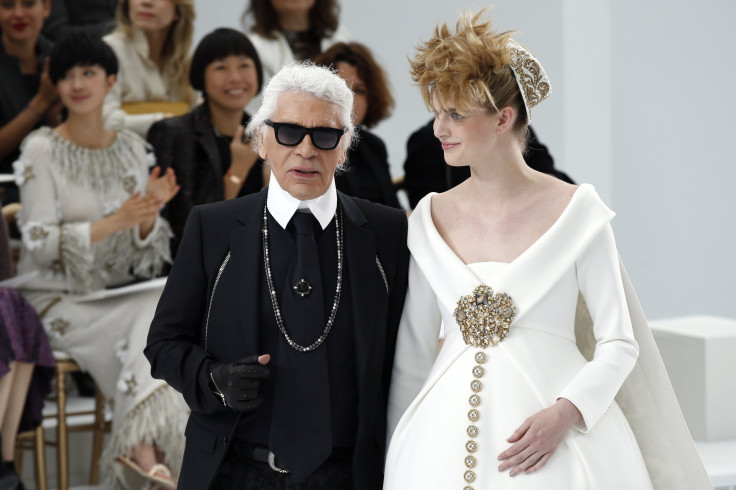 Like iconic superstars Madonna and Cher, Chanel designer Karl Lagerfeld's beloved white Siamese cat goes by only one name: Choupette. And like many one-named superstars, she's extending her brand. In addition to her own book deal, a flagship store that doubles as a Choupette shrine in Paris' fashionable Marais district (with Choupette-and-Lagerfeld-silhouette-shaped tchotchkes for sale), Choupette is launching her own makeup collection, Yahoo reported, with venerable Japanese cosmetics brand Shu Uemura.
The brand – called Shupette (different spelling, same pronunciation) -- offers both cosmetics and skincare products, and the packaging is splashed with Lagerfeld's loving illustrations of the blue-eyed Siamese. Among the items available in the Shupette line: an eyelash curler featuring a Shupette charm, an eye shadow the color of Choupette's cornflower blue eyes, and four "cat eye" looks to emulate. Shupette will launch at shuuemura-usa.com in October, and will host a contest in which Choupette and cosmetics fans can win a signed makeup trunk filled with Shupette products by posting selfies and cat photos on Instagram.
With help from her famous owner, Choupette has become a celebrity in her own right. Karl Lagerfeld is known for his icy, judgmental demeanor, but he loves to fawn over his fluffy feline friend, who seems to represent his only soft spot.
The love story goes back to 2011, when French male model Baptiste Giabiconi gave Lagerfeld Choupette as a Christmas gift. The cat quickly became a media sensation via's Lagerfeld's well-connected friends who couldn't help sharing pictures of the photogenic kitty. While Grumpycat might be a little more famous than Choupette, Lagerfeld's cat is far and away the most glamorous celebrity feline.
With the buzz surrounding the new line and Choupette's already significant marketing platform (over 40,000 Twitter followers and over 21,000 Instagram followers), it's hard to imagine Shupette won't be a hit. Lagerfeld's devotion – he's spoken, tongue-in-cheek, of marrying her -- will no doubt help. "People are stunned by her," he told Grazia Daily in an interview in 2012. "Soon people will talk more about Choupette than about me."
© Copyright IBTimes 2023. All rights reserved.