Ferndale Earthquake: Magnitude-6.5 In California Shakes Northern Part Of State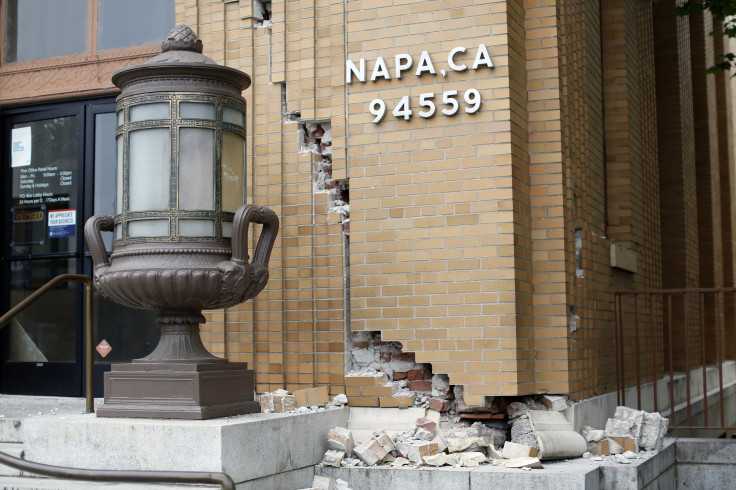 A magnitude-6.5 earthquake struck northern California early Thursday morning local time, according to the U.S. Geological Survey. The earthquake's epicenter was more than 100 miles west of the town of Ferndale, which is located in Humboldt County. The magnitude was quickly downgraded from an initial estimate of 6.8.
The earthquake, which began happening around 6:50 a.m. PST, registered a depth of 6.2 miles. However, no damage was immediately reported, according to Fox LA.
While a magnitude-6.5 earthquake may seem powerful to some, Ferndale Mayor Don Hindley downplayed its strength while speaking to Reuters. "It wasn't that bad at all," he said to the news service.
Others who felt the earthquake described it in more frantic terms to the Associated Press.
"I just felt this very huge jerk and I didn't know what it was," said Bonnie Brower, who owns a business in Ferndale. She compared the experience to being "like you were on a boat."
There were no concerns of a possible tsunami being generated from the earthquake, according to the National Weather Service. Other states that could have been affected if the earthquake triggered a tsunami include Oregon, Washington and Alaska.
The Victorian Village of Ferndale, the closest town to the earthquakes epicenter, has a small population of more than 1,300 people, according to the city's official website.
The San Francisco Bay Area is notorious for experiencing earthquakes. The same area experienced a series of much milder earthquakes just this week. A magnitude-4.4 earthquake rattled an area near Crescent City on Tuesday and a magnitude-4.3 earthquake struck the city of Rio Dell on Monday about 37 miles away from the Eureka, SF Gate reported.
While California is much more prone to earthquakes than many other states, Alaska actually has more of them, according to the California Department of Conservation. The state typically experiences no more than three earthquakes each year strong enough to cause damage. Thursday's earthquake was much stronger than 5.5 that is seen as the lowest magnitude that can affect buildings.
© Copyright IBTimes 2023. All rights reserved.
FOLLOW MORE IBT NEWS ON THE BELOW CHANNELS