Fifth Harmony Alum Camila Cabello Teases Surprise Ahead Of Billboard Festival Performance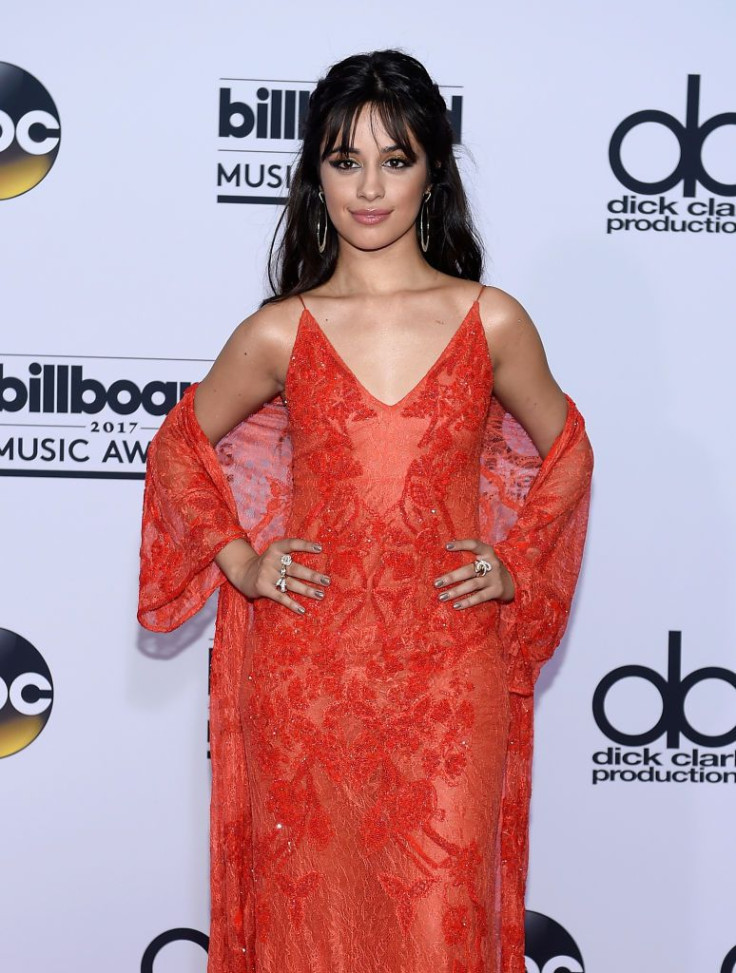 Although the Billboard Hot 100 Festival is still days away, Camila Cabello is getting fans amped for her upcoming performance. The "Crying in the Club" singer hinted that her time on stage over the weekend will be a memorable one that fans won't want to miss.
On Wednesday, the singer tweeted out a message to her fans, promising a special treat to those who plan to attend the music festival. "Who's coming to billboard hot 100 fest this weekend??? im on Sunday at 6:30 PM, let me know if I'll see u there. there shall be a surprise," she wrote.
Cabello's surprise could be a number of things, including the possibility that the singer could be inviting another artist on stage to perform with her. Most recently, the songstress released two singles, "Havana" featuring Young Thug and "OMG" featuring Quavo. The 20-year-old could also debut a new song off of her upcoming album, "The Hurting, The Healing, The Loving."
During an interview with People, Cabello revealed that she had new music on the way. "I'm currently on a summer tour with Bruno Mars, and next, I will be putting out a few songs from my set that will also be part of my album," she told the publication.
This upcoming weekend will be one to watch seeing as Cabello may have a run in with an old face. Ty Dolla $ign will be one of the artists performing at the music festival. While Cabello was in Fifth Harmony, the group worked with the rapper on their hit song "Work From Home."
Nowadays, the "Or Nah," artist is dating 5H member Lauren Jauregui. Even though it is uncertain whether the 21-year-old plans to make an appearance at the festival to support her boyfriend, in the past the two seem to have bonded over their love of music.
The couple has shared several Instagram stories and Snapchat videos of themselves attending concerts together and praising different artists. Ty Dolla $ign is scheduled to perform Saturday at 8:45 p.m. EDT which is the day before Cabello is expected to hit the stage.
Even though his performance will be over by the time she goes on, artists are known to linger around music festivals following their performances because they are either fans of or friends with other artists. In the past, the rapper has worked with DJ Khaled on music, and Khaled is set to perform right before Cabello takes the stage.
Cabello's exit from Fifth Harmony was announced in December. Her abrupt departure didn't leave her on the best terms with her group members but the "I Have Questions" artist seems to be happy with her decision. "I just want to keep living experiences and then writing about them," she told People.
"I've put everything into this album. I've opened myself up to this music and I think when you hear it you can see that this is all really coming from my heart," she added.
Although Cabello has yet to announce a release date for her debut solo album, it is expected to hit shelves in the fall.
© Copyright IBTimes 2023. All rights reserved.