Fifth Harmony's Lauren Jauregui Apologizes For Insulting Super Bowl Fans On Instagram, Singer Is 'Too Passionate' About Country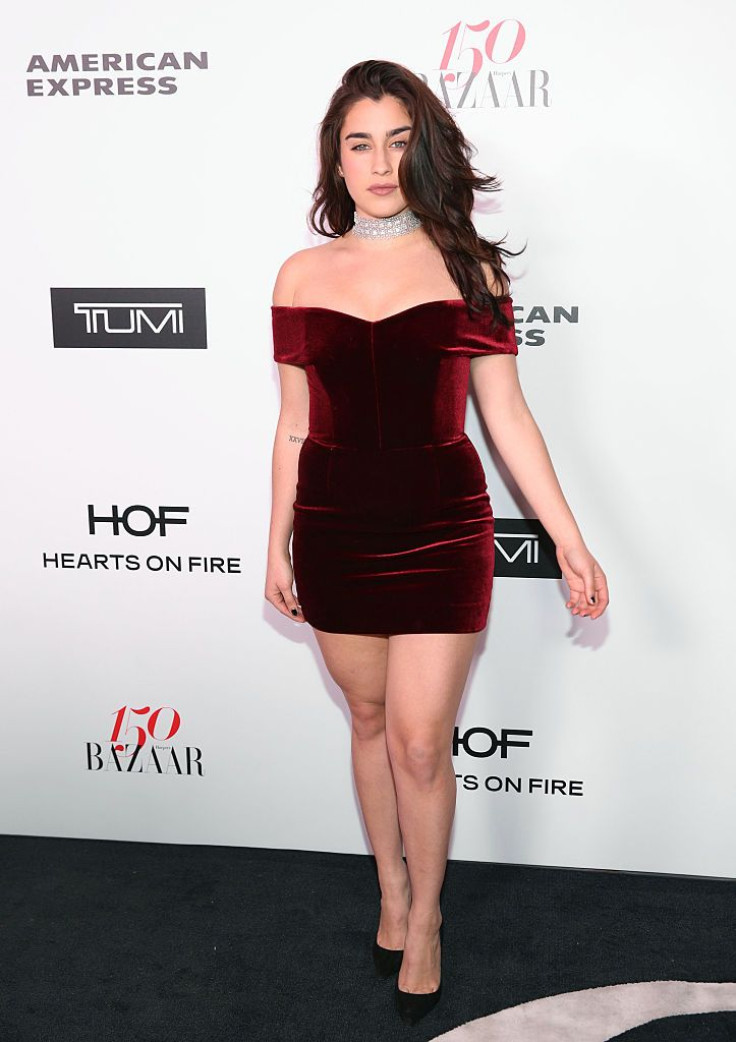 Fifth Harmony's Lauren Jauregui has been anything but quiet about her feelings towards president Donald Trump. However, her love for the country resulted in an apology after offending fans who chose to tune into Super Bowl 51.
The 20-year-old singer shared an Instagram post that she later deleted about those who chose to enjoy the Super Bowl while there are so many issues going on in the country. "#happysuperbowlsunday #lol #reality #ignoranceisbliss go ahead and stay distracted," the Fifth Harmony singer tweeted on Sunday.
Jauregui has frequently shared her thoughts about the decisions Trump has made since coming into power, but it seems fans weren't up for her opinion when she took issue with people tuning into the highly anticipated football game.
After receiving some backlash, the "Work From Home" singer deleted her post and apologized for offending football fans. "My comment was not aimed at the ability for our entire conversations to be taken over by a sporting event but I also understand that was misinterpreted as a direct attack on something that brings unity and peace of mind to people," the songstress wrote in a lengthy Instagram post.
Jauregui explained her intention wasn't to condemn the need for escapism through football seeing as she uses her music to help her through difficult situations. "It isn't my place to discredit the unity it does promote," she wrote.
"I apologize for the amount of people I offended, I'm incredibly sad every day for this country and I get too passionate sometimes," Jauregui wrote ending her apology.
The new year hasn't been the easiest for the singer and members of Fifth Harmony. Not only did they come into 2017 one member short after Camila Cabello chose to leave the group in December but they were also forced to pull out of an NHL performance after Dinah Jane Hansen fell ill before they were supposed to go on stage.
© Copyright IBTimes 2023. All rights reserved.
FOLLOW MORE IBT NEWS ON THE BELOW CHANNELS