'Fifty Shades Darker' Update: Sequel Will Have More Suspense; Universal Chairman Claims E.L. James Didn't Interfere With Filmmaking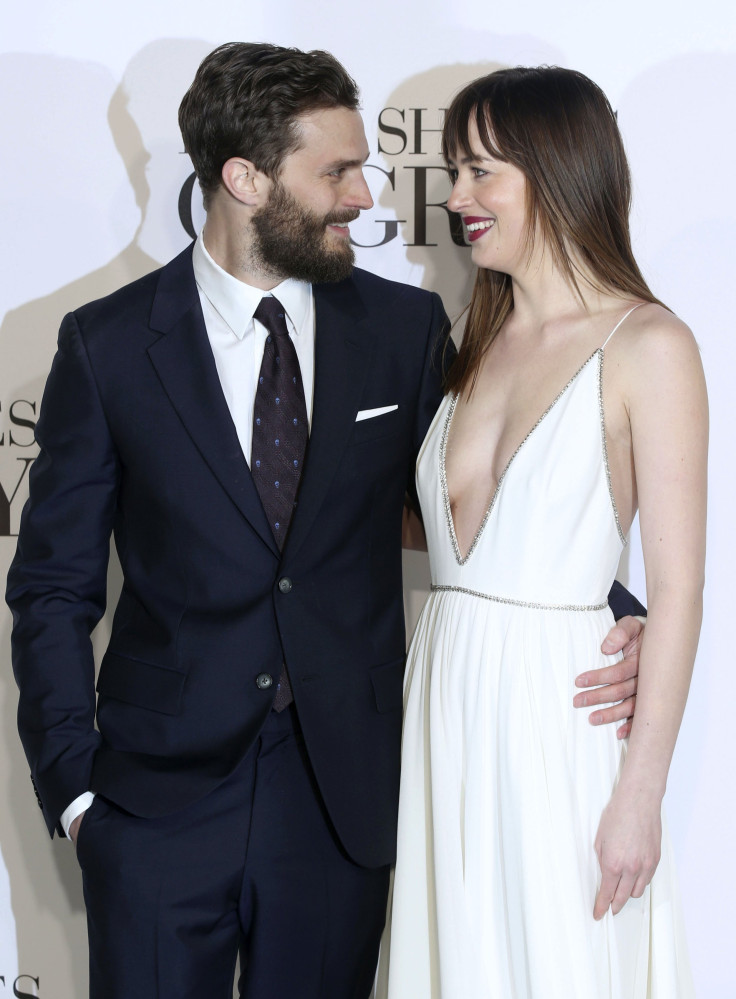 "Fifty Shades Darker" will certainly live up to its title. The "Fifty Shades of Grey" sequel hasn't even been written yet, but Universal Pictures Chairman Donna Langley has revealed that the new film would go in a different direction.
While "Fifty Shades Darker" won't lose the romantic element, it might give viewers a bigger adrenaline rush. During a keynote session at the Hollywood Reporter's Power Lawyers breakfast in Los Angeles, Langley said the film would be "more of a thriller." Fans of the books should be happy to hear about the tone switch up since it likely indicates that the movie will stick to the book. One of the major plotlines in the E.L. James novel, the second in her "Fifty Shades of Grey" romance series, depicts Ana Steele (Dakota Johnson) being stalked by one of Christian Grey's (Jamie Dornan) ex-girlfriends.
During her keynote Langley also addressed some real life drama. After the announcement that James' husband, Niall Leonard, signed on to write the "Fifty Shades Darker" script, some were worried that the author was interfering with the filmmaking process. James' rumored feud with director Sam Taylor-Johnson supposedly caused the director to leave the series. Yet Langley says that James is not affecting the film in a negative way. "For the record, the movie we ended up making is exactly the movie I wanted to make and that the studio wanted to make and that our director wanted to make," Langley said.
She didn't exactly refute the rumors there was at least some arguing, which is similar to what "Fifty Shades" producer Dana Brunetti told Hollywood Reporter last month. While Brunetti didn't deny there was fighting on set, he did assure audiences that it wasn't as awful as some reports made it seem. "There's been so many other movies where there were battles on set that were real battles, where people were walking off set or trying to stop production or hijacking editing rooms," Brunetti said. "This got blown out of proportion because anything with 'Fifty Shades' in the headline got attention."
Langley added that James' husband isn't the new screenwriter simply because he is married to the "Fifty Shades" author. Leonard has written for several British television series and has even published a few of his own mystery novels. Langley revealed that he also wrote a draft of the "Fifty Shades of Grey" script, even though he wasn't credited in the film. "He did a really good job," Langely explained.
Fans will get to see Leonard's work on screen when "Fifty Shades Darker" hits theaters on Feb. 10, 2017.
© Copyright IBTimes 2023. All rights reserved.