'Fifty Shades Darker' Movie Update: First Photo Of Christian Grey Teases Introduction Of Mrs. Robinson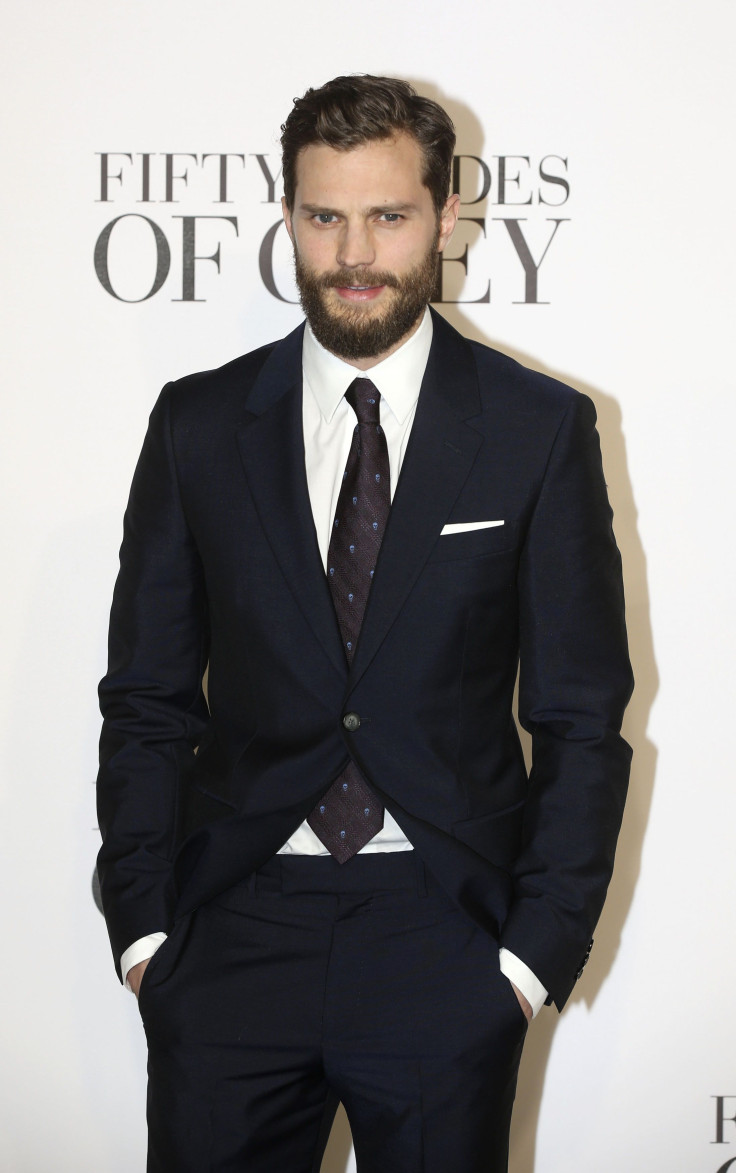 Drop everything that you're doing – the first promotional photo from "Fifty Shades Darker" has been released. The sequel to E.L. James' erotic novel "Fifty Shades of Grey" might be a long ways away, but Universal was happy to treat fans who were going through Christian Grey withdrawal to a little taste.
Access Hollywood posted the exclusive image Thursday evening, showing Dornan, 32, in character as kinky billionaire Christian Grey. In the photo, Dornan can be seen rocking a tux and bowtie ... but a mask covers up his face.
For those that read the 2012 novel, Christian takes Anastasia Steele (Dakota Johnson) to a charity masquerade ball thrown by his mother. He gifts her with a beautiful silver mask – and some "toys" to enjoy throughout the evening. It's at the party that Anastasia meets a couple new people – Christian's therapist, Dr. Flynn; Mia's (Rita Ora) nasty friend, Lily; and of course … Mrs. Robinson!
Mrs. Robinson is an older woman, a former friend of his adopted mother. She was the one that got Christian into his BDSM lifestyle, and needless to say, Anastasia doesn't like her. Although Anastasia ran into her prior to the party, she never actually talked to her until the masquerade ball. At the event, Mrs. Robinson cornered Anastasia and told her that Christian was in love with her. But she had ulterior motives for seeking out Christian's girlfriend. She warned Anastasia that if she hurt him again, she'd come after her. Anastasia didn't take kindly to Mrs. Robinson's threat and countered by calling her a child molester before walking away. The character has yet to be cast for the movie.
"Fifty Shades Darker" will premiere in theaters Feb. 10, 2017. Author E.L. James' husband, Niall Leonard, has signed on to write the screenplay.
© Copyright IBTimes 2022. All rights reserved.
FOLLOW MORE IBT NEWS ON THE BELOW CHANNELS