Kevin Spacey: Sexual Advances On Teenaged Anthony Rapp Was 'Inappropriate Drunken Behavior'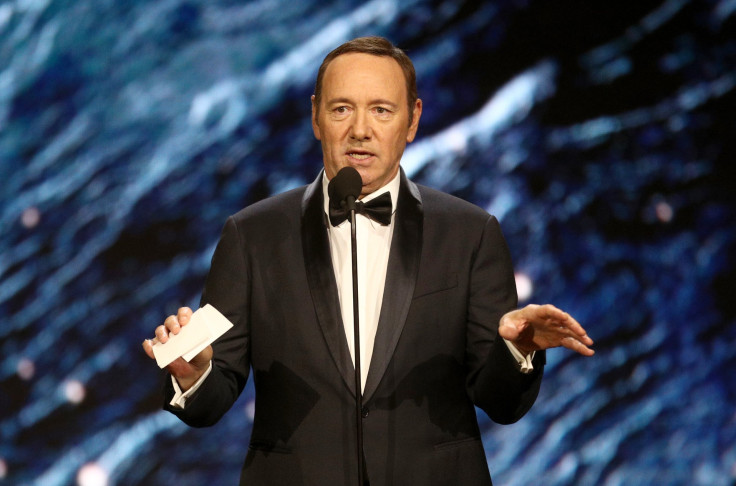 In a series of sexual harassment and rape allegations that have taken Hollywood by the storm, Antony Rapp, Broadway veteran and 'Star Trek: Discovery' star has come forward and revealed that 'House of Cards' star Kevin Spacey made sexual advances on him when he was just 14 years old.
In an interview with Buzzfeed, Rapp revealed that the incident took place in 1986 when he played the lead role in a Broadway play 'Precious Sons' and Spacey appeared in 'Long Day's Journey Into Night'.
Rapp said it was during the Broadway show that Spacey befriended him and invited him to his room for a party. By the end of the night, he "picked Rapp up, placed him on his bed, and climbed on top of him."
Rapp, now 46, claims he has never shared the incident with anybody and has not been in touch with Spacey ever since. It was after the allegations against Harvey Weinstein surfaced that Rapp decided to come forward with his story. Speaking of seeing Spacey on the screen now, Rapp says it makes his "stomach churn."
"My stomach churns. I still to this day can't wrap my head around so many aspects of it. It's just deeply confusing to me," he said. There has not been any clarification from Spacey on the allegations yet.
Rapp, an American stage and film actor, is best known for his role as Mark Cohen in the Broadway musical 'Rent' in 1996. He later also reprised the film of Cohen in the film version of 'Rent' in 2009. Rapp is also popular for his role as Lieutenant Paul Stamets on television series 'Star Trek: Discovery'.
The Metro Weekly, in their article, referred to Rapp as "one of the first openly gay men on Broadway". During a 1997 interview with Oasis Magazine, Rapp described his sexual identity as "queer" rather than "gay".
He said: "I don't want to get into labels, but I've never labeled myself except to say I'm queer. The thing that's been most important to me to be out about is that I have been in loving relationships with men...I haven't said 'I am gay.' Because the truth is that I've also been in love with women, although the truth is I do think I'm primarily homosexual..."
Further describing the incident with Spacey to Buzzfeed, Rapp explained how Spacey tried to tighten his grip on him, however, he was able to get away from him. "He was trying to seduce me. I don't know if I would have used that language. But I was aware that he was trying to get with me sexually," Rapp said.
He also revealed how he only came face to face with Spacey once after the incident during the 1999 Tony Awards, however, he wasn't sure if Spacey recalled the incident. When asked about the reason why he came forward after all these years, Rapp said he was motivated to share his story after various people claimed to have been sexually harassed and abused by movie mogul Harvey Weinstein, among others.
"Not to simply air a grievance, but to try to shine another light on the decades of behavior that have been allowed to continue because of many people, including myself, being silent. … I'm feeling really awake to the moment that we're living in, and I'm hopeful that this can make a difference," he said.
Following his interview with Buzzfeed, Rapp also released a statement to Entertainment Tonight.
Twitter was also quick to react to the news.
A Twitter user by the name, Ayn Reidel wrote, "Finally!!! you mentioned Kevin Spacey! Gawker was on him for years but couldn't nail him 100 percent...men have to come forward!"
Here are some more reactions by Twitterati:
Actor Kevin Spacey, after not responding to messages from Buzzfeed, finally shared his views on the allegations by Rapp in a statement on Twitter.
Spacey wrote that he has immense respect for Rapp and although he doesn't remember the incident which took place 30 years ago, he owes an apology to him.
© Copyright IBTimes 2023. All rights reserved.