'The Final Girls' Stars Nina Dobrev, Taissa Farmiga Dish On Horror Comedy At SXSW 2015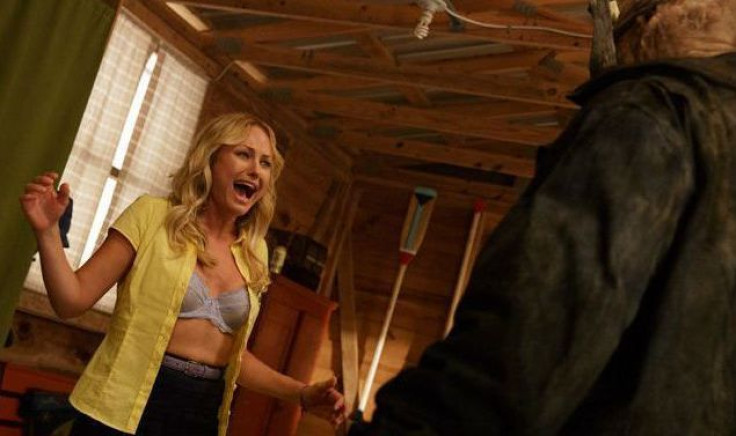 AUSTIN, Texas -- This is a town where horror movies seem to bloom. Austin is the home of the American Genre Film Archive and of the weeklong Fantastic Fest, a genre film festival. There's a healthy patronage for the local Alamo Drafthouse's monthly bloody programming, and it's not uncommon for several horror films, big-budget and small, to have their premiere at South By Southwest like "Cabin in the Woods" or the last "Evil Dead" remake. The latest big horror premiere to take up the esteemed mantle at the 2015 SXSW Film Festival is the clever horror spoof "The Final Girls."
From the twisted mind of director Todd Strauss-Schulson ("A Very Harold & Kumar 3D Christmas"), "The Final Girls" is about a daughter named Max (Taissa Farmiga) getting the chance to save her former scream queen mother (Malin Akerman) in a cult classic '80s slasher movie.
Although Farmiga has previous horror chops from "American Horror Story," she said shooting "The Final Girls" was completely different. "Every experience is different," she said. "This one has a lot more fake blood. I feel like my stomach has gotten a lot stronger over the course of my horror career."
Ackerman ("The Watchmen") confessed on the SXSW red carpet her interests in horror are limited. "I'm not a big horror fan," she said. "Not because I don't like them. It's because they scare the crap out of me! I have to ask friends to then come over and have a sleepover with me."
Co-star Nina Debrov ("The Vampire Diaries") was drawn to "The Final Girls" by her character, Vicki. "She's like the mean girl, but she has the best intentions. I had never done that before, and that was fun. I had never seen a character like her before."
Actor Thomas Middleditch ("Silicon Valley") plays the role of horror film zealot Duncan who becomes the key for the group to get through the film's meta-premise. He has a reaction to horror films quite contrary to Ackerman's. "I have to admit I'm a fan of the [horror] genre, both in earnest and sort of this post-horror, meta-world with comedy involved," Middleditch explained. "Like 'Shaun of the Dead,' 'Zombieland' and 'Cabin in the Woods,' which deal with those [horror movie] archetypes until it goes crazy. I love all that stuff."
A theatrical release date has yet to be announced for "The Final Girls." SXSW Film Festival runs through next Sunday. Follow the rest my South By Southwest coverage on Twitter at @mcastimovies.
© Copyright IBTimes 2023. All rights reserved.