Finding The Next 'Twilight' Franchise: Why Digital Video Upstarts Are Scooping Up Young Adult Novels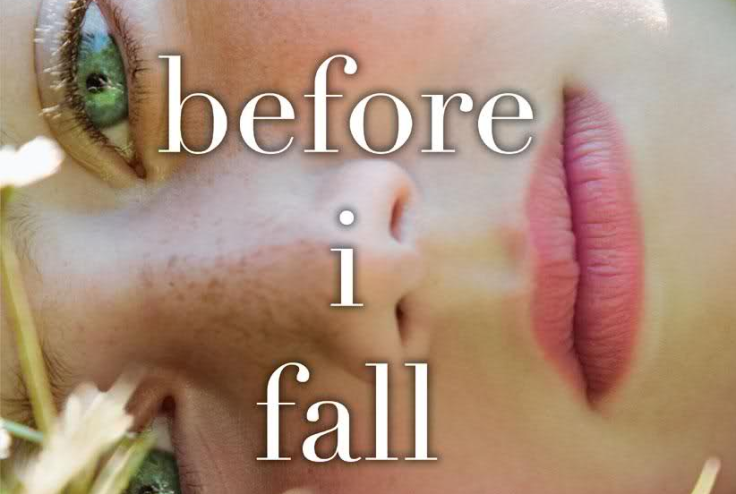 If you're in the business of making stuff for young people to watch, why not start by looking at what they read? That seems to be the thinking behind a recent trend in the world of digital video, where a number of teen-focused ventures have started buying the rights to successful young adult books and turning them into video projects.
During this month's IAB "NewFront" presentations in New York, a number of digital studios spent time touting new projects they made based on YA novels. StyleHaul, a digital content startup geared toward millennial women, announced a digital series based on Lauren Miller's novel "Free to Fall," which will include a virtual reality component; and AwesomenessTV, the digital video venture co-owned by DreamWorks, Verizon and Hearst, teased both the upcoming release of "Before I Fall," a feature-length film based on Lauren Oliver's New York Times bestseller, and later, a plan to make a series of digital shorts ahead of Oliver's upcoming book, "Replica."
"I think the sky's the limit," said Stephen Barbara, a literary agent who represents Oliver. "It's shaping up to be the kind of relationship an author rarely has."
While film and TV studios have been buying up teen-centric smashes like "Harry Potter" for years, this new crop of smaller, cheaper deals is different. The agents and authors get to work with smaller, nimbler companies that turn their books into completed projects more quickly, and get them in front of the very people they hope will buy their next novel. And the video upstarts, who are trying to grow out of the unscripted, scruffy phase that got them started, get to use proven raw material to show they can grow into sources of more sophisticated scripted content.
"We're really focused on trying our best to tap into this YA marketplace where a lot of traditional studios have kind of abandoned it," said Matt Kaplan, the head of Awesomeness Films, the feature film division of AwesomenessTV. "They approach it when a property becomes a huge tentpole, or a bestseller, but we'll look at things a little differently."
Viewed from a distance, young adult novels are the perfect raw material for film and television development: plot-driven books about young people dealing with deep emotions, spiced with ingredients — magic! vampires! dystopian futurescapes! — that are perfect for big- or medium-screen escapism.
Traditional film and TV studios have known the power of YA for a while. There's been at least one movie based on a YA novel among the 10 highest-grossing films in five of the last six years, and TV networks ranging from the CW to MTV have been on a YA buying spree, optioning all manner of YA fantasy novels for development and pushing other ones into production.
While these newcomers can't yet offer authors the same kind of money that Lionsgate, which distributed "The Hunger Games," or Warner Bros., which has made a number of young adult books into TV shows, can, they offer a number of distinct advantages that might appeal to authors.
For one, they offer substantial reach. Awesomeness tells advertisers its content generates over 1 billion views every month across the internet, almost all of it hitting teenagers' eyeballs.
For another, because they are still ramping up their scripted content operations, they only take on the things they want to produce. "They buy what they mean to make," said Kristyn Keene, a literary agent at ICM Partners who represents Lauren Miller. "When you go the traditional route, you can wind up in the development phase forever, which is disappointing for the author."
The fact that these companies have built their businesses developing content for people in the same age range as the authors' intended audiences helps, too.
"They have to get it right," Lauren Miller said, adding that because the series StyleHaul is making from her book lives on the internet, rather than in a movie theater or on a TV screen, it must beat out the millions of distractions that can pry a viewer away from her show. "They don't just have to get [viewers] through the door; they have to keep them there," she said. "It creates a focus on the content that serves me."
There's another reason agents and the authors are intrigued by the prospect of optioning their books to digital video companies: Those companies actually help them sell books. One agent pointed out that YouTube, the platform that many of these digital-native companies got their start on, does a better job of driving sales than any other social media platform, according to research conducted by AOL.
"Studios don't have the infrastructure to help people actually launch books," said Awesomeness Films chief Kaplan.
It will probably be at least a year before anybody knows if YA works OTT, or via MCN; all three projects announced recently won't debut until this fall or later. But while we wait for the returns to come in, digital studio heads will take long looks at the books that do well among young readers.
"There's a lot of companies that really, really need content," Stephen Barbara said.
FOR FREE to continue reading
✔️ Unlock the full content of International Business Times UK for free
offer available for a limited time only
✔️ Easily manage your Newsletters subscriptions and save your favourite articles
✔️ No payment method required
Already have an account?
Log in
© Copyright IBTimes 2023. All rights reserved.