From 'Shadowhunters' To 'Shannara,' YA Fantasy Beguiles TV Networks, But Will Young Viewers Follow?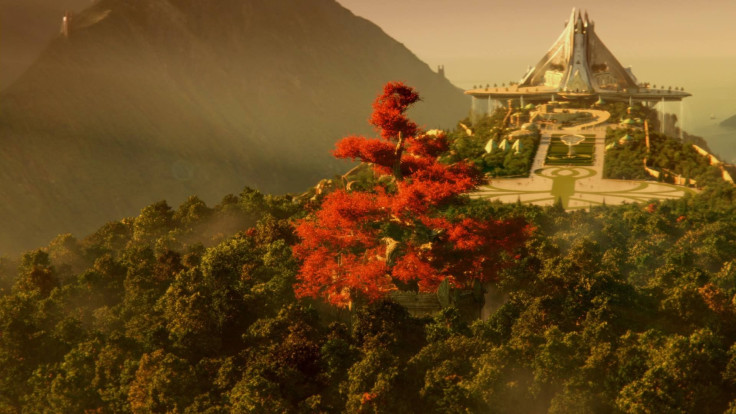 Elves. Angels. Demons. New shows are back on our TV screens this month after the usual holiday hiatus, and they're bringing with them a strange cast of characters culled from young-adult-themed books. Not just young adult — YA fantasy. The two newest comers, "The Shannara Chronicles" on MTV and "Shadowhunters: The Mortal Instruments" on ABC Family (rebranding as Freeform Jan. 12, the day "Shadowhunters" premieres) are even scheduled on the same night.
The YA fantasy genre is old hat for a network like The CW, which (for just one example) found itself a hit in "The Vampire Diaries," adapted from the L.J. Smith series of novels. That show has admittedly waned in the past couple years but spawned several spinoffs and brought the network back into the pop culture conversation after teen-centric soap "Gossip Girl" began losing steam.
Brave New Worlds
"Shannara" and "Shadowhunters" are debuting in a different world, though: Most of the industry is in the midst of a big comic book — not fantasy — craze. The YA fantasy film genre is beginning to see diminishing returns due to a glut of offerings. Remember "Beautiful Creatures"? Exactly.
Meanwhile, these TV networks face an even bigger problem than most while trying to redefine themselves for the next generation of viewers: The people they're making TV for aren't watching television. Well, not in the traditional way, at least.
Mina Lefevre, MTV's head of scripted development, is well aware of the problem. "We are still a linear platform," she acknowledges. Lefevre is responsible for greenlighting "Shannara," an adaptation of Terry Brooks' popular (and quite long-lived) "Shannara" series of fantasy novels.
"These were YA before YA was a thing," executive producer Al Gough says.
MTV targets the 18-34 demographic and, like its sibling Viacom-owned networks, has struggled mightily to get Gen Y's attention (and more recently the attention of Gen Z). The series nevertheless premiered to a solid 610,000 viewers in the 18-49 demographic Jan. 5.
"Shannara" takes place in what was once Seattle and its surroundings, but thousands of years in the future, when magic has entered the world. There are elves, druids, humans, trolls and pretty niftily rendered CGI demons.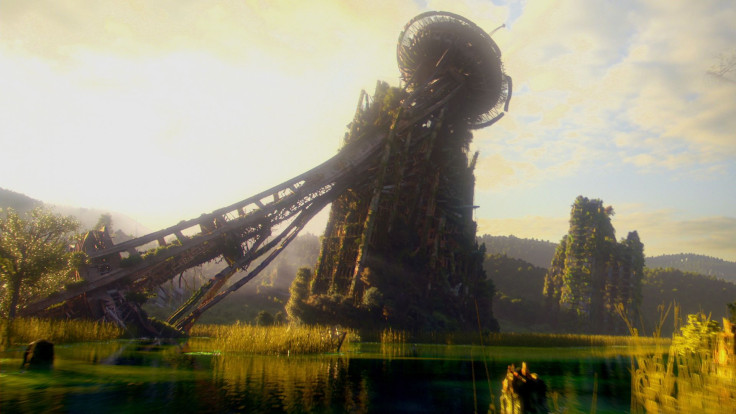 The series shot all 10 episodes in New Zealand, which also doubled as Middle Earth in "The Lord of the Rings." It's the most expensive series the network has ever put on the air, at what sources say is around $3.5 million-$4 million per episode — though since "Shannara" is a co-production with studio Sonar Entertainment, that mitigates a bit of the cost. "We shopped this around to broadcast and cable and streaming networks, but MTV were the ones who were most enthusiastic and were really willing to commit," executive producer Miles Millar says.
Lefevre says that when Gough and Millar (the team behind AMC's martial arts joint "Into the Badlands") and Jon Favreau (director of "Iron Man") pitched "Shannara" to the network, she knew she'd found the next step in MTV's scripted evolution. "Genre's a part of who we are," she says. "We do 'Teen Wolf,' we did 'Scream.' But it was really important to me to not just do, 'Here's another kid with superpowers.'"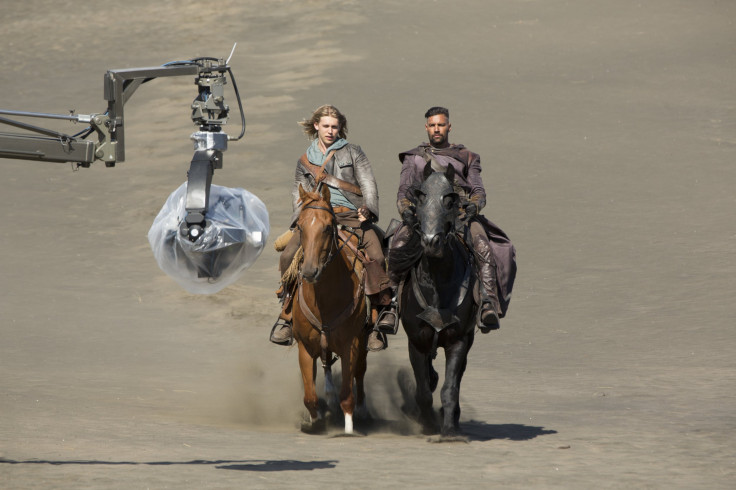 With "Shannara," it's magic (arguably just a different form of superpower), and the characters are fighting figurative and literal demons. Protagonist Wil (Austin Butler) is a half-elf, the last son of a royal bloodline that burned itself out, but as far as he knows, he's just a boy raised by his mother alone because his dad died a sad, lonely drunk. His quest mate Amberle (Poppy Drayton), an elf princess, is the first woman to be part of an elite group of guards. "I know it sounds weird," Lefevre says with a laugh. "But it feels very relatable and contemporary to our audience."
It also skews a little more male than female in a time when advertisers, those saucy cougars, are desperate for young men to shill to.
Hunting for Hits
For Karey Burke, ABC Family/Freeform's head of scripted development, "Shadowhunters" is the metaphorical bridge between the network's past and future, the link between the ABC Family of "Pretty Little Liars" (also, you guessed it, based on a YA series) and Freeform. "No, it's not a coincidence that 'Shadowhunters' is premiering on the day of the name change," Burke says. Freeform is looking to age up its audience a bit, bringing in the older siblings with more "adult" fare and shedding the kiddies (though not evangelistic program "The 700 Club").
"Shadowhunters," based on the "Mortal Instruments" series by Cassandra Clare, is a little more similar to what ABC Family/Freeform has on air right now; young, attractive angelic beings battle demons in New York. There's plenty of angst and forbidden romance and family secrets, not unlike the "Liars" gang, but with runes and swords and relics.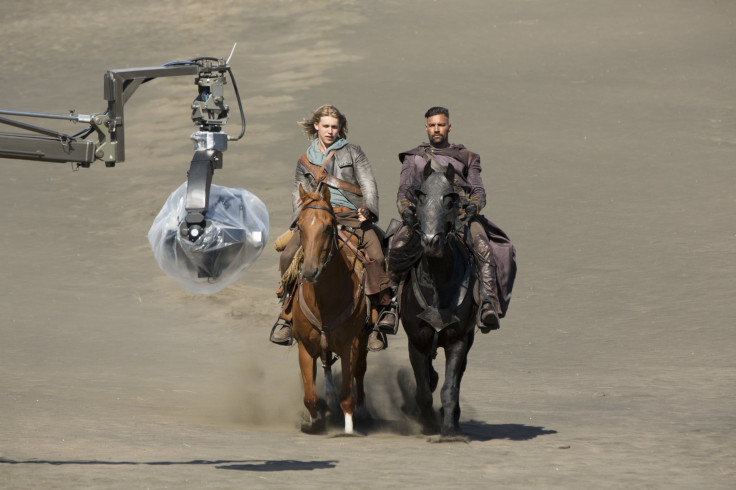 The first book in the "Mortal Instruments" series had already been adapted for the big screen in 2013; it was considered an underperformer at the box office, and plans for a sequel were scrapped. Burke saw those numbers, too, but was undeterred. "We're just that crazy," Burke jokes. "But no, this just has a narrative, a world, that is really worthy of sustaining a whole series."
The hope is that the show will bring with it legions of fans of the novels, some who may have been disappointed by the movie. The book series has sold 36 million copies around the world, and so show runner Ed Decter is keenly aware of the potential pitfalls of adapting a beloved franchise. "We really wanted to honor the books," he says, "but we also want to be able to make the people who've read the books go, 'Oh my God!'"
And the network has made good thus far on the "adult" part, according to Decter: "Oh, there were some episodes where Tom [Ascheim, president of ABC Family/Freeform] would go, 'Can we get more gore in there?'" he says.
Back to the Future
The global streaming rights to "Shadowhunters" have already gone to Netflix, and both series are making subsequent episodes available online before they air on the channel proper, a strategy that is now commonplace. "We want to be everywhere our viewers are and own that space," MTV's Lefevre says.
MTV and ABC Family/Freeform haven't gone so far as to give the shows early renewals, but Lefevre and Burke say they're representative of what the future holds for their networks.
"We do still want to bring people back to the channel — that's the goal," Lefevre says.
© Copyright IBTimes 2023. All rights reserved.