First US Coronavirus Reinfection Case Found In Nevada, Scientists Confirm
KEY POINTS
A 25-year-old Nevada man tested positive for coronavirus for the second time
His second bout with COVID-19 showed more severe symptoms than the first
His case is the first confirmed coronavirus reinfection in the U.S. and the fifth worldwide
A 25-year-old Nevada man has become the first American confirmed to have been reinfected with the novel coronavirus in the U.S., and the fifth case worldwide.
A case study published Monday in The Lancet showed the unnamed patient initially tested positive for COVID-19 in April after suffering from a cough and nausea. He recovered and tested negative for the virus in May.
However, he went to an urgent care center at the end of May after experiencing fever, cough, and dizziness. He tested positive again in early June, six weeks after his first coronavirus diagnosis.
According to the authors of the study, the second infection had more severe symptoms than the first. While the patient survived the second bout of the virus, his case raises questions about how long people are protected from COVID-19 after having survived an infection, USA Today reports.
The 25-year-old man's reinfection is the second confirmed case in which the patient had more severe symptoms the second time. On Sept. 8, a report published in SSRN showed that a patient in Ecuador also suffered a more severe coronavirus case after reinfection.
In theory, the body's immune system should be able to make antibodies to help combat the virus if exposed to it again. But according to Akiko Iwasaki, a professor of immunobiology at Yale University, the reinfected patients may have been exposed to higher levels of the virus. Their immune response from the initial infection could also make the disease worse the second time.
Iwasaki stresses that her statements are based on speculation as scientists still have very little information about the virus and the various mechanisms at play, NPR reported.
There have been at least 22 documented cases of coronavirus reinfection worldwide since the virus was first reported in December 2019. Most of the reports were in China and South Korea, and some in the U.S. However, none were verified in the laboratory like the five confirmed cases. It is unclear how many actual cases there have been, and how common reinfection is among people unaware they have been infected.
"It could be a one in a million event, we don't know," Iwasaki said. "It's possible that the vast majority of people are completely protected from reinfection, but we're not measuring them, because they're not coming to the hospital."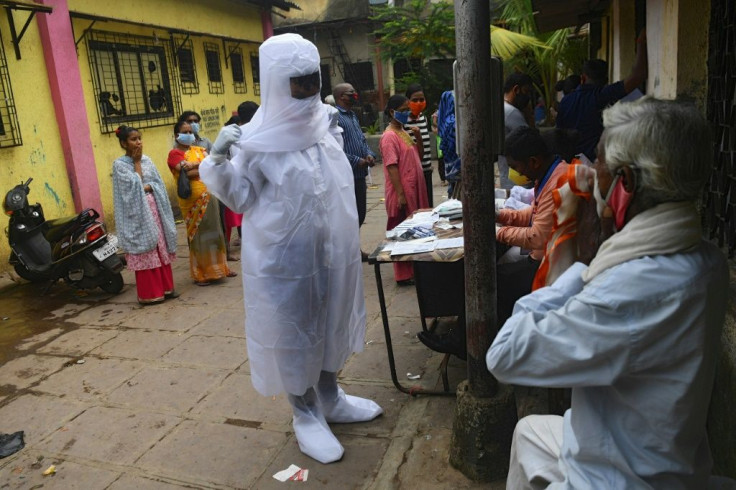 © Copyright IBTimes 2023. All rights reserved.