Five Bodies Spotted In Search For American Climbers Missing Near Nanda Devi
(Updates with news of the bodies being spotted from air.)
Five bodies were spotted by a search team looking for eight mountaineers, including two Americans, who went messing near the Nanda Devi Mountain, India's second highest peak in the Himalayas, reports have said.
The bodies were found at an height of 5,000 meters and about 500-600 meters away from Nanda Devi. The climbers seemed to have been caught in an avalanche at their camp site.
AFP reported quoting police sources that rescuers would try to reach the bodies, and a press briefing is expected late Monday evening India time.
The eight -- four Britons, two Americans, an Australian and their Indian guide -- were part of the a larger group of 12 climbers who started off on 13 May from Munsiyari, a village in northern India close to the Nepal border.
A local news website quoted an unnamed official to say five bodies were spotted by the search team on helicopters. The Times of India reported that Mark Thomas, the deputy leader of the expedition, was on board the Indian Air Force choppers on the search mission and had taken photographs of the area, in which five bodies were discernible.
The search was resumed Monday morning after the helicopters were grounded by bad weather Sunday.
An earlier official statement had said there was clear evidence that a sizeable avalanche had occurred on the mountain on or very near the route that would be taken by the climbing group.
The group reached their second base camp at 4,870 meters May 22, The Guardian reported. On May 25, Mark Thomas, the expedition's deputy leader returned to the camp with three of climbers. The others were to attempt to summit an hitherto unclimbed peak of the mountain at 6,477 meters
The official Nanda Devi trekking platform states that the Nanda Devi is the highest peak in the Indian Garhwal Himalaya. "The mountain has two summits, with the main summit at 7,816 meters and Nanda Devi East at 7,434 meters. The mountain is surrounded by a number of peaks at over 21,000 feet, making it an extremely difficult mountain to access."
Early Friday, a team member informed Indian officials about the climbers when they failed to return as planned. The four who were picked up by authorities by a helicopter Saturday have been identified as Ian Wade, Zachary Quain, Mark Thomas and Kate Armstrong. The missing include two Americans -- Anthony Sudekum and Ronald Beimel. The rest are British climbers Martin Moran, the expedition leader with 35-years experirience as a mountain guide, John McLaren, Rupert Whewell and Richard Payne; Ruth McCance from Australia, and the Indian guide Chetan Pandey.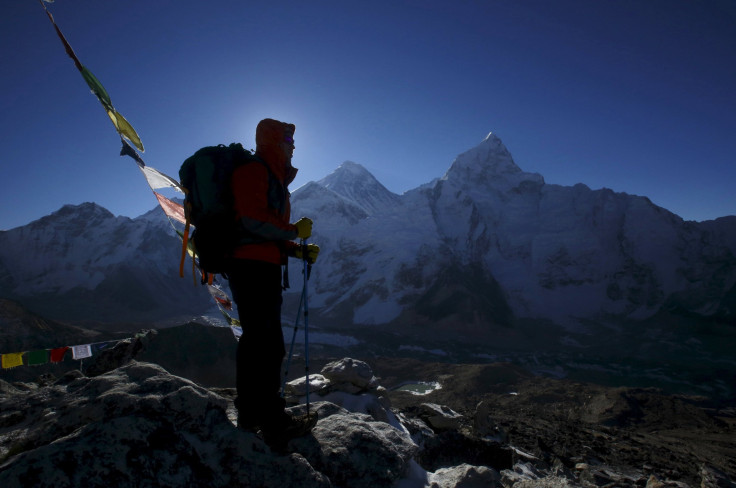 The Indian Air Force sent two helicopters for search annd rescue search operations, but bad weather has prevented them from searching the area. Utpal Singh, a senior official from the National Disaster Management Authority (NDMA) said they had to ground the aircraft because of heavy rain and high winds.
© Copyright IBTimes 2023. All rights reserved.