'The Flash' Season 3 Spoilers: Grant Gustin Reveals Episode 5 Title, Connection To 'Power Rangers'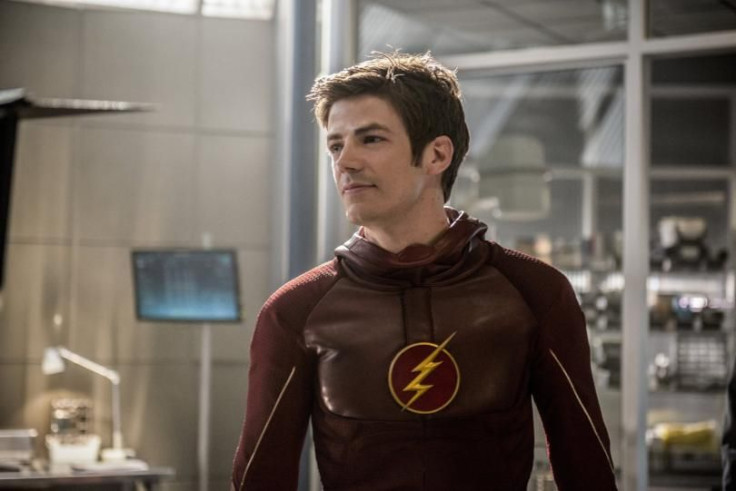 Grant Gustin has revealed the writer, director and title of Season 3, episode 5 of "The Flash."
Uploading a photo of the episode's script on Twitter, Gustin revealed that episode 5, titled "Monster," was written by Zack Stentz and helmed by the show's longtime director of photography Kim Miles.
"Our @VancouverDP [Miles] is directing an episode written by the brilliant @MuseZack [Stentz]. Kim deserves it and he's gonna kill it," tweeted the 26-year-old actor, who plays Barry Allen on The CW series.
Stentz co-wrote the screenplay for the "Power Rangers" film, which is set to be released on March 24, 2017. Stentz also wrote for the TV series "Andromeda," "Terminator: The Sarah Connor Chronicles" and "Fringe," as well as the upcoming movie "Top Gun 2." In addition, Birth.Movies.Death reported last May that Stentz will write a Booster Gold movie with Greg Berlanti producing and possibly directing.
Gustin's co-star Danielle Panabaker also took to Twitter to express her enthusiasm about the episode, which marks Miles' directorial debut.
"So excited for @VancouverDP ! And this episode is one of my favorites so far this season...," the actress, who plays Caitlin Snow on the show, wrote in response to Gustin's tweet.
Although Stentz is credited as the writer of the episode, he tweeted that the script for the episode is really a product of team effort. "…It feels weird to call anything 'my episode' when all our wonderful writers & producers contribute to the eps!"
Last season, Stentz wrote episode 21, titled "The Runaway Dinosaur," which was directed by Kevin Smith.
Smith is also returning to the director's chair for the upcoming season. The news was announced at a panel during the Television Critics Association summer press tour for The CW in July.
"The Flash" Season 3 premieres on Tuesday, Oct. 4, at 8 p.m. on The CW.
© Copyright IBTimes 2023. All rights reserved.