'The Flash' Spoilers: Katie Cassidy Debuts As Siren-X In New Photos
Leo Snart, aka Citizen Cold, isn't the only Earth-X resident visiting Earth-1 Central City in the next episode of "The Flash."
Promo photos for Season 4, episode 19 of the CW series reveal that Katie Cassidy is popping up on the show to play Siren-X, Black Siren's doppelganger on Earth-X. In the pictures, Siren-X is seen pointing a gun at bus meta Neil Borman (Ryan Alexander McDonald) and appears to have taken Joe (Jesse L. Martin) and Caitlin (Danielle Panabaker) captive.
According to the synopsis for the hour, Barry (Grant Gustin) calls Leo (Wentworth Miller) for help when Team Flash needs to transport Fallout to another place.
Neil, aka Fallout, first appeared in Season 4, episode 10. In the said installment, Neil was unknowingly giving people around him radiation sickness. He was also about to go nuclear, so Caitlin/Killer Frost (Danielle Panabaker) tried to cool him down by hitting him with a layer of ice. But when it failed, Barry ran circles around Fallout to create a vacuum, and at Harry's (Tom Cavanagh) suggestion, Cisco (Carlos Valdes) opened a breach, sending Fallout's nuclear blast to Earth-15, which is a dead planet.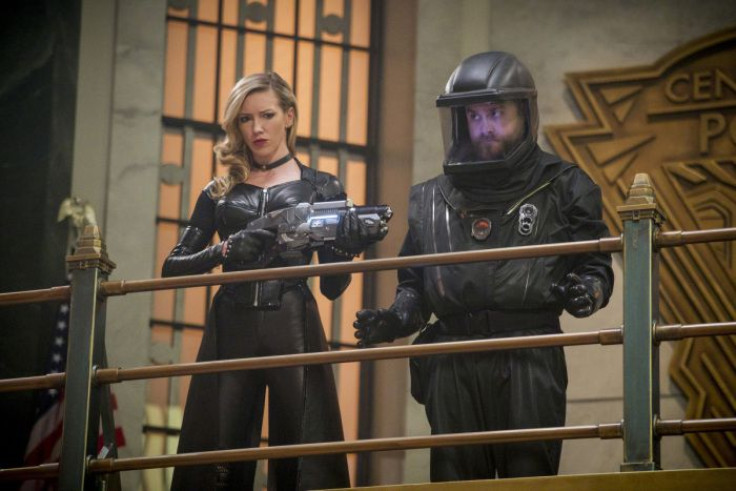 In the trailer for the next episode, Leo agrees to help Team Flash, but will they get the job done within 24 hours when Siren-X shows up and messes with their plan?
The episode may be the final Arrowverse appearance of Miller, who announced his imminent departure from The CW's DC TV universe last November.
Although Miller's stint in Arrowverse is coming to an end, Gustin has high hopes that he will return to "The Flash" at some point in the future. "I hope he comes back," Gustin told ComicBook.com and other reporters last November when asked about Miller's exit. "Because I remember when it was like, they killed off Wentworth a while back when he was a Legend, and then he was back and I worked with him a couple times. So I'll just keep my fingers crossed that I get to work with him again."
"The Flash" Season 4, episode 19, titled "Fury Rogue," airs on Tuesday, April 24 at 8 p.m. EDT on The CW.
© Copyright IBTimes 2023. All rights reserved.