'The Flash,' 'Supergirl' Musical Crossover Air Date Revealed; 'Legends Of Tomorrow' Stars Victor Garber, John Barrowman To Appear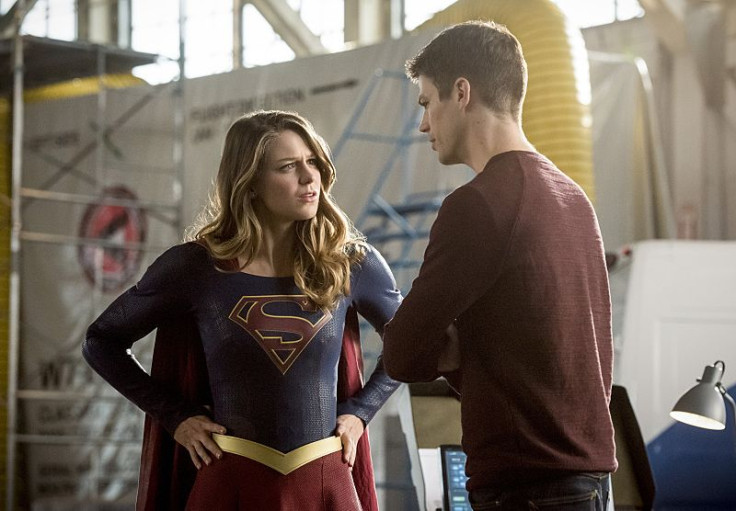 The CW has set the air dates for the highly anticipated musical crossover event between "The Flash" and "Supergirl."
According to Deadline, the musical will kick off at the end of "Supergirl's" March 20 episode and will continue the next night in "The Flash's" March 21 episode, where bulk of the action will take place. The second installment of the crossover, titled "Duet," will be directed by Dermott Downs.
Although the musical will only take place on "The Flash" and "Supergirl," "Legends of Tomorrow" stars Victor Garber (Martin Stein/one half of Firestorm) and John Barrowman (Malcolm Merlyn) will appear and sing in the crossover.
While it's unclear how Martin and Malcolm will find their way to Earth-1 Central City or Earth-38 National City, Garber and Barrowman's involvement in the crossover shouldn't come as a surprise as both actors have extensive musical background.
Garber, who has four Tony nominations, was part of the cast of the original musical productions of "Sweeney Todd: The Demon Barber of Fleet Street" and "Assassins," among many others.
Barrowman, meanwhile, appeared in previous productions of "Miss Saigon," "The Phantom of the Opera," "Sunset Boulevard" and "Matador," just to name a few. In 1998, he was nominated for Laurence Olivier Award for Best Actor in a Musical for his role as Cal Chandler in Sam Mendes' production of "The Fix."
During an interview at a party celebrating the 100th episode of CW's "Arrow" last October, executive producer Greg Berlanti told Comicbook.com that he'd "be crazy not to" include Garber in the musical crossover. "He's got one of the best voices," Berlanti said of Garber. "He actually sang for me at an event once, and if I ever get married, I'd have him sing at the wedding."
Last September, Barrowman admitted to Nerdist that he had no idea whether or not he'll be in the musical, but he did say that the producers "will be silly not to utilize all the talents of everybody that they have there."
In addition to Garber and Barrowman, other actors who have singing performances in the musical are Grant Gustin (Barry Allen/The Flash), Melissa Benoist (Kara Danvers/Supergirl), Jesse L. Martin (Joe West), Carlos Valdes (Cisco Ramon/Vibe) and Jeremy Jordan (Winn Schott). David Harewood (J'onn J'onzz) and Chris Wood (Mon-El) will guest star in "The Flash" episode, but both actors won't be singing.
© Copyright IBTimes 2023. All rights reserved.