'The Flash,' 'Supergirl' Musical: Darren Criss Reveals How He Became Involved In The Crossover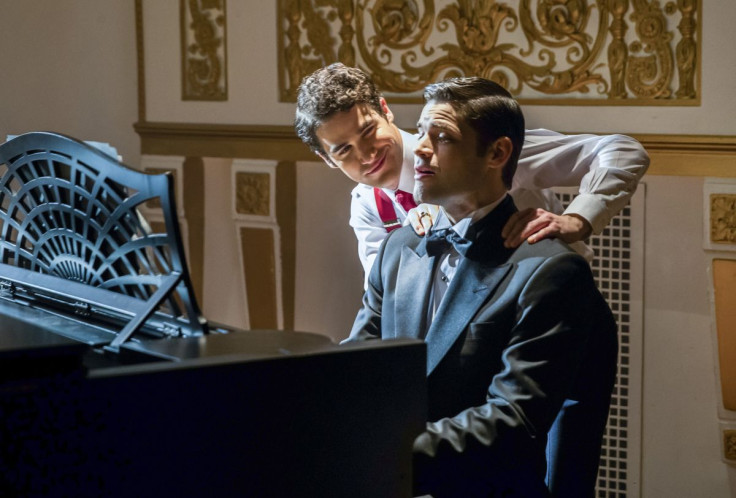 Darren Criss had been wanting to appear on "The Flash" ever since his friend Andy Mientus made his debut as Hartley Rathaway, a.k.a. Pied Piper, in Season 1 of the CW series. But when he heard that the show is having a musical crossover episode with "Supergirl," it seemed that the first thing that came to his mind was to submit a song for the musical. However, when he found out from his pal Benj Pasek that the show was already done collecting original tunes for the episode, Criss looked for another way to become part of the musical.
"So Benj [who wrote a song for the musical with his partner Justin Paul] has always been a pal of mine and I was asking him a few things. I was like, 'Oh, are you going to get that EGOT in one year?' And I was like, 'Oh, you have to get a gig,'" Criss told Entertainment Weekly. "He's like, 'I'm doing a 'Supergirl' episode.' I was like, 'What? Do they have songs for that? There's a musical crossover episode, right? Are they still collecting songs?' He's like, 'I think they're already done.' [So I was like], 'I guess I missed my opportunity. Well, I better see if I can at least be in it.'"
READ: What is Iris' role in "The Flash" and "Supergirl" musical crossover?
Apparently, Criss reached out to the show's producers and was later cast as the musical's villain, Music Meister.
"With our Flash (Grant Gustin) and our Supergirl (Melissa Benoist) being 'Glee' alums, how could we not have them go up against another 'Glee' favorite like Darren Criss?" exec producer Andrew Kreisberg told TVLine in January, revealing the actor's casting for the first time. "We have been blown away by his talent over the years and we can't wait to see what he brings to the Music Meister."
Criss, who played Blaine Anderson of the FOX musical dramedy, admitted to Entertainment Weekly that he "would have had to throw a hissy fit" if someone else ended up getting the role.
"Getting to hang out with [my fellow University of Michigan graduate] Carlos [Valdes], getting to be in an episode where my buddy's music [Benj and Paul] is featured for which they may or may not win an EGOT for in one year, to be with my 'Glee' friends [Gustin and Benoist] that I haven't seen in years since they've had successes in these shows, to watch somebody else do that, I wouldn't have been able to handle that," Criss said. "So yeah, it's a reunion on many, many levels and I'm so … happy to be here."
When asked if he would like to reprise his role as Music Meister on the CW's DC TV universe in the future, Criss said: "I would love that. I almost don't want to say it, because I don't want to jinx it, but I want to come back. I'm not done."
"This happened so fast, and as much as I'm thrilled to be singing any song, I would have liked to have written some songs," added Criss.
The musical crossover event kicks off with Season 2, episode 16 of "Supergirl," which airs on Monday, March 21. It continues Tuesday night in Season 3, episode 17 of "The Flash," where the bulk of the action takes place. Both episodes air at 8 p.m. EST on The CW.
© Copyright IBTimes 2023. All rights reserved.