Florida Teen Charged For Assaulting Her Grandparents Over Tomatoes
A Florida teen is facing assault charges after attacking her grandparents when she wasn't given more tomatoes during a family dinner.
According to Fox Orlando affiliate WOFL, Katie Jade Gates, 19, was having dinner with her grandparents at their family's home in Callahan home when she asked to have more tomatoes. Her grandmother told her no and that she wanted "more than her fair share of tomatoes at the dinner table." Gates began having a fit, throwing a water bottle and cigarette pack at her grandparents.
Gates' grandmother attempted to confront and calm her down, which angered her more. She then grabbed a kitchen knife and began chasing her grandparents around the house.
"Motherf--ker, I'll stab you in your f--king face," Gates reportedly screamed at her grandfather as she attempted to stab him.
As she chased her grandfather around the house, her grandmother called the Nassau County Sheriff's Office. Deputies arrived shortly after and immediately took Gates into custody, who later admitted to throwing a fit when she didn't get the tomatoes. The police report also says she admitted to grabbing a knife and approaching her grandfather but did not attempt to stab him with it.
Gates faces charges of aggravated assault with a deadly weapon and aggravated battery on a victim over the age of 65. She was released on $18,000 bond and is awaiting trial.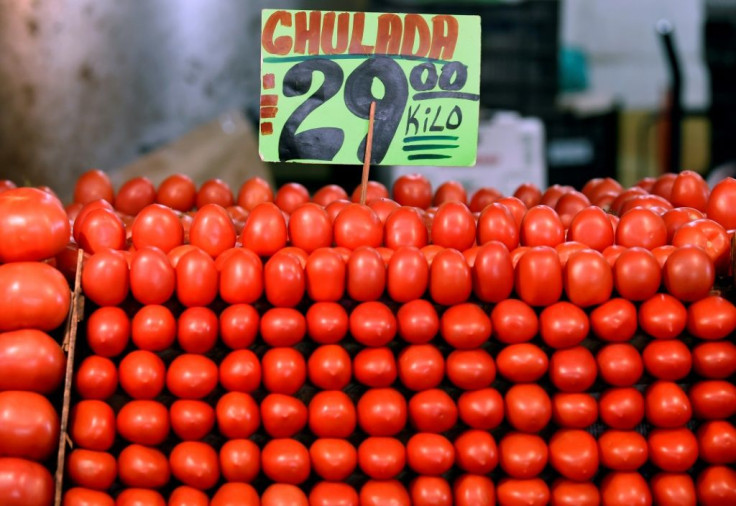 © Copyright IBTimes 2023. All rights reserved.