Florida Woman Killed By A Brightline Train During Preview Run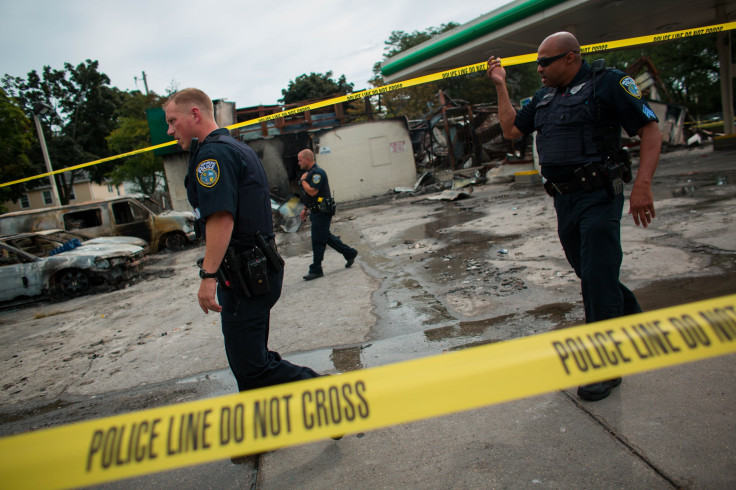 A woman from Florida was struck and killed Saturday by a high-speed train that was offering a preview run a day before its debut, authorities said.
The victim identified as Melissa Lavell, 32, was reportedly crossing the train tracks of the new Brightline train when the incident took place, Boynton Beach police said in a statement, U.S. News reported.
A few witnesses who were present at the scene when the incident took place told the authorities that Lavell was trying to make it across the tracks after the guard rails were down, attempting to beat the train which was traveling north.
In a statement, Brightline president and Chief Operating Officer, Patrick Goddard said: "It's always unfortunate when there's an accident like that. Certainly, safety is our top priority and when these [incidents] occur, as they do, we're prepared."
He also warned passengers against the dangers of trespassing a railway track. "It's very important that the community understands how to behave and act around railroads. There are laws against [trespassing] and that's critical," he said.
According to a report, the train was running smoothly before the incident occurred.
Before starting service Saturday between Fort Lauderdale and West Palm Beach, Florida, the Brightline train also provided rides to government officials and reporters Thursday as well as Friday. It is reported that the train will make up to 10 round trips on weekdays and nine trips on the weekend. The Brightline train is also supposed to expand south and north to take passengers from Miami to Orlando.
This is not the first time a woman was hit by a Brightline train. Back in November, a woman was killed on the tracks in Deerfield Beach, a city in Broward County, Florida.
The victim was identified as a 35-year-old woman named Jennifer Reed who died after she was struck by a northbound train of Dixie Highway, south of Northeast 48th Street. However, it was still unclear whether her death was an accident.
According to a report in the Sun Sentinel, there were no passengers on the train when the incident took place and therefore no other injuries were reported, Joy Oglesby, Broward Sheriff's spokeswoman had clarified. "It doesn't appear suspicious," Oglesby said.
Brightline officials had maintained that their train was still in the testing phase with only a few certified crew members on board. Her body was taken from the tracks after the incident by medical examiners to determine the cause of her death.
© Copyright IBTimes 2023. All rights reserved.