Flying The Aeromexico Boeing 787: Old-School Economy Class, On The Brand New Dreamliner
The Boeing 787 has been flying around the world for two years, with airlines from China to Chile, but the most-modern jetliner in service today is still a rare sight in New York. People who want to fly the newest model from the Boeing Co. (NYSE:BA) into the biggest American city, and experience what its maker bills as a revolutionary passenger experience, have just two choices. The only airlines regularly flying the Dreamliner to New York are LOT Polish from Warsaw to JFK, and British Airways from London Heathrow to Newark, N.J.
But for some days in late September and October, New York-based airplane geeks, frequent fliers curious about the 787, and journalists who cover the aviation beat (or the odd case combining all three, such as myself) had a more convenient option: Aeromexico announced it would fly its brand-new Dreamliner from Mexico City to JFK on select days. The biggest Mexican airline is the latest 787 operator, one of only 14 worldwide, and it wanted to deploy its first Dreamliner on a relatively short route before sending it on the long-range journeys it is meant for.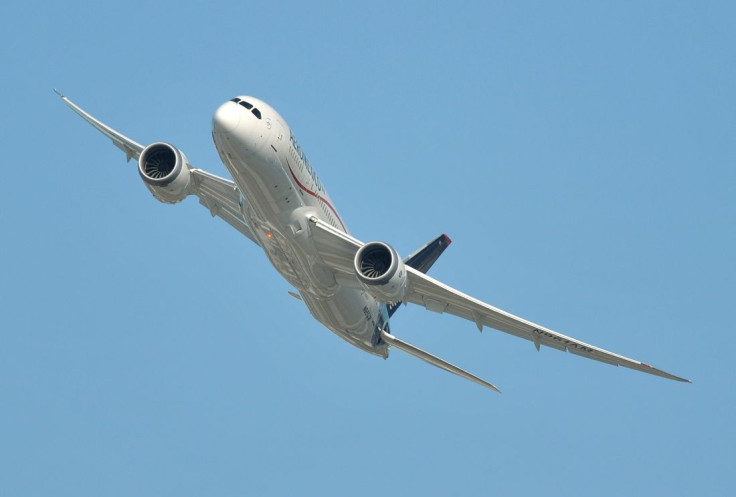 That meant a chance to try out the airplane over a weekend, and experience firsthand the innovations it introduced. A fuselage made largely of composite materials allows the cabin to be pressurized to an equivalent altitude of 6,000 ft (1,800 m), as opposed to the 8,000 ft (2,100 m) of conventional, aluminum aircraft. Together with higher moisture, that's supposed to make passengers far less uncomfortable. And the windows, much larger than on other planes, let passengers experience the world outside in a totally different way -- at least that's what I thought after a press tour in September 2011 of the first 787 about to be delivered to a customer, which left me itching to fly on the sleek, ultra-modern airplane.
True, the 787 has had a checkered history since its introduction (delayed by years because of production snags) back then. Battery fires have resulted earlier this year in a worldwide grounding for months, which cost airlines untold millions in lost revenue. Early Dreamliners have been plagued by a host of technical difficulties that have prompted complaints to Boeing and, in the case of Norwegian, the embarrassing step of sending a just-delivered 787 back to the Seattle factory for a check.
"Teething problems," Boeing's commercial airplane marketing chief Randy Tinseth called them at a press conference in September -- but he also said that the plane's reliability, at 95 percent, was "not as good as we'd like to see it." Bad for airlines, no doubt, but not an issue for a curious flier bent on logging his first Dreamliner miles. So I booked a ticket to Mexico City and back on the Aeromexico site, which makes it easy to see which airplane you're going to fly before purchasing a flight, and headed to JFK on a Saturday afternoon knowing that, if Tinseth was right, I had a 95 percent chance of getting to Mexico City and back in time for Sunday brunch.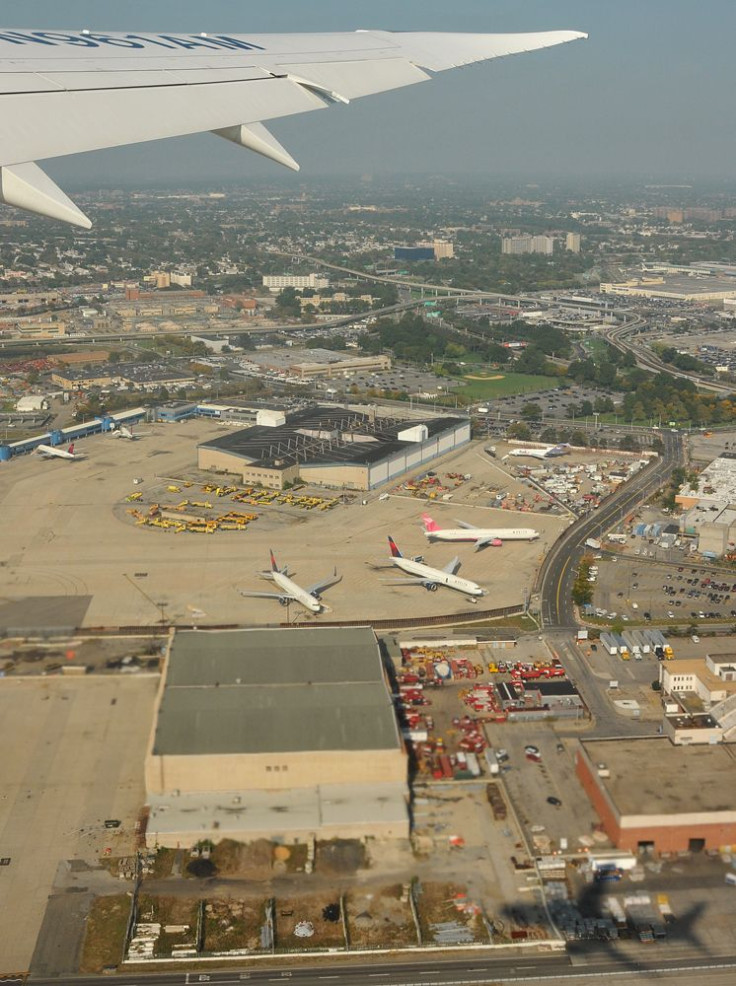 Four and a half hours to Mexico City are small fry for a Dreamliner, built to stay in the air almost four times as long at its maximum range of 9,400 miles or 15,000 kilometers. But they are enough to get an idea of what the 787 feels like on the inside. The verdict is quite simple: If it wasn't the best economy-class flight I've ever been on, it's pretty close. It helped that both flights were about one-third full, something that's exceedingly rare nowadays on U.S. airlines. But the 34-inch seat pitch, two more than the average distance between seats in U.S. coach-class cabins, was positively luxurious. Two inches are a lot when you are 6 ft 2 (188 cm) tall, and used to the seatback torture of the average American airline.
And those windows? They are indeed huge, and on a new aircraft they aren't scratched and greasy, either. The views were spectacularly clear. The electronic dimming without window shades does its job, but even at the darkest setting the high sun can be a nuisance when it shines directly into one's eyes.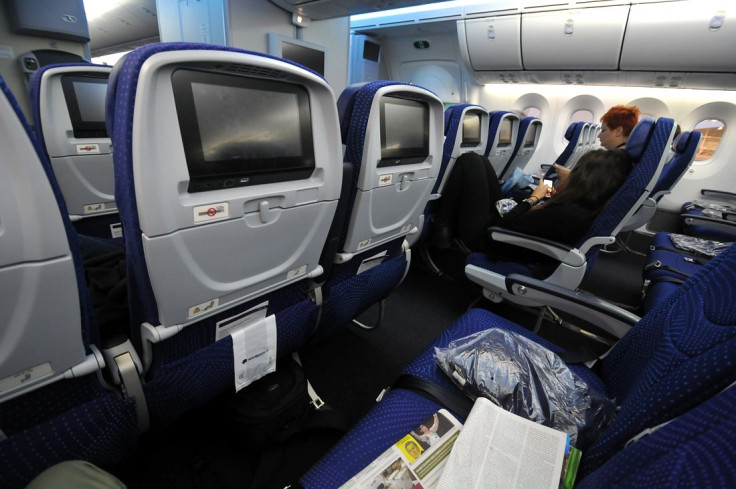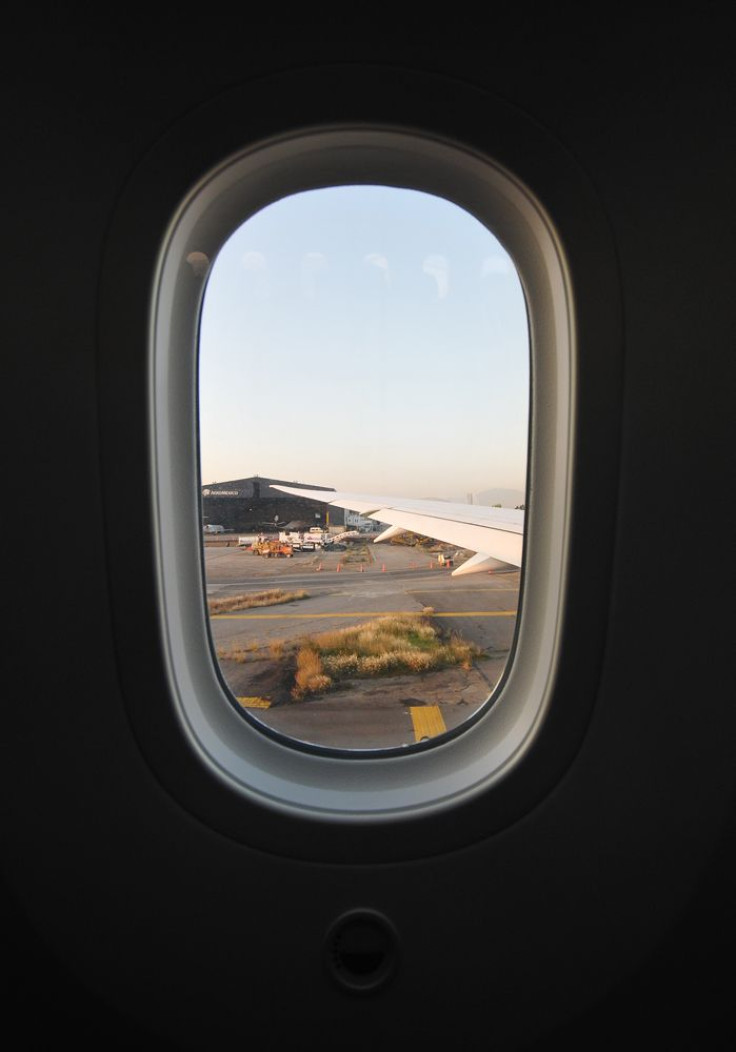 As for the cabin pressure and moisture, it's all true: I arrived both times feeling well-hydrated and without the parched skin that would result from flying in any other airplane.
The 787's other innovative touches may not be obvious to the average passenger, but they can be beautiful. The 197 ft (60 m) wingspan is longer than the fuselage, giving the plane an albatross-like appearance; the raked wingtips curl up during flight under the air-pressure differential that keeps the jet afloat, looking even more birdlike.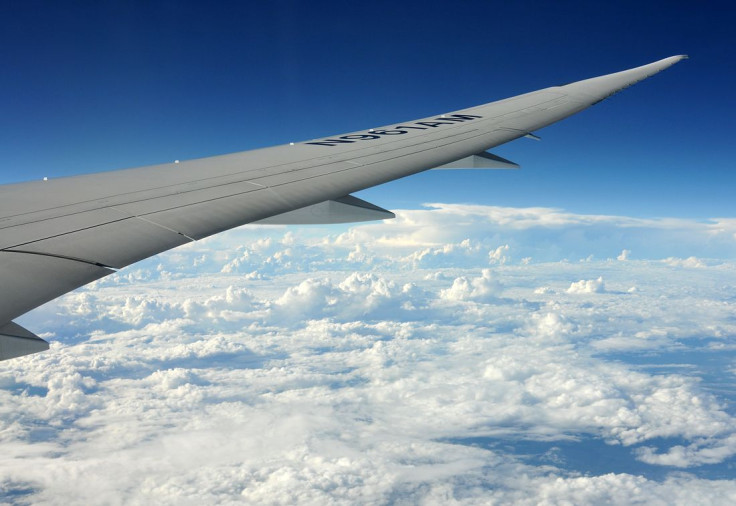 Up front in the cockpit, which the captain of the flight to JFK let me explore briefly after we docked at the gate, things get positively space-age. These aren't the gauges and dials of classic jetliners.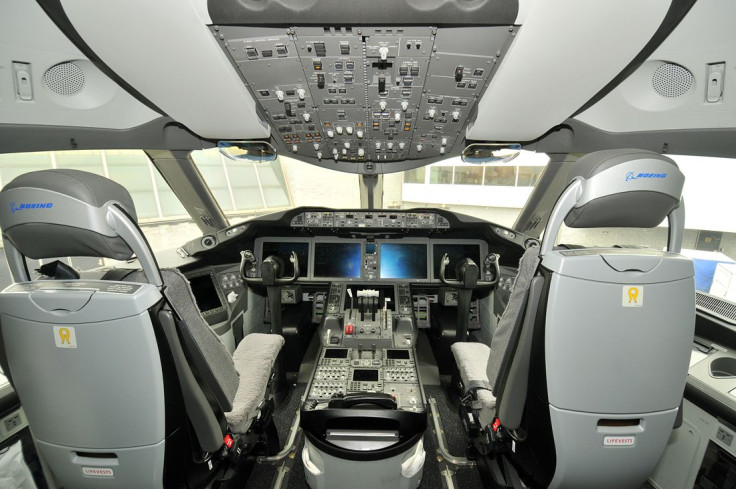 People used to the indifferent service and expensive, soggy sandwiches for sale on U.S. flights may be surprised to know that Aeromexico, like many other international airlines, still serves complimentary meals on flights as short as this one. I was too engrossed in the personal-video entertainment system to notice what we had on the outbound flight (the 1980s music selection had Iron Maiden and The Smiths right next to each other, and I couldn't resist getting lost in the bizarre contrast) -- but on the 7 a.m. return flight to JFK, a spinach crepe made for an excellent breakfast. Better forget the rubbery, taste-free fruit that came with it, though.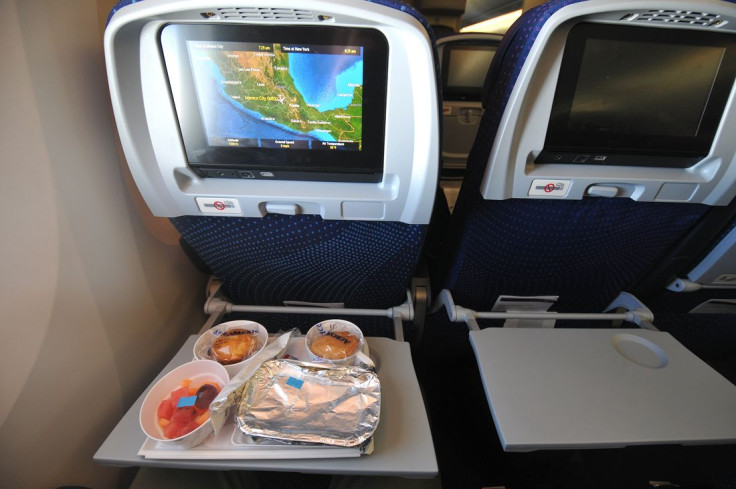 None of the few dozen passengers on either flight looked too annoyed by the lack of onboard Wi-Fi, but on a longer journey this could have been a nuisance for some. And the moving map, a favorite of many passengers, wasn't working. The chat feature of the entertainment system worked just fine, but the plane's 243 seats were largely empty -- and no one was on.
Aeromexico is obviously very proud of its new acquisition. It has eight more on order, and it doesn't miss a chance to remind passengers that they're flying on "el avión más moderno del mundo," the world's most modern airplane, as a lyrically written feature in the inflight magazine says. (Too bad the Spanish article's beautiful original title Viaje Fantástico, Fantastic Voyage, turned into the clumsy, corporate-brochure Leader of Dreams in the English version.)
For aviation fanatics, the new-plane smell alone is worth the trip. (Yes, it smells like a new car.) For everybody else, the Aeromexico 787 on an uncrowded flight is a good way to be reminded of the basic pleasure of flying: Slicing through the air at 40,000 feet, crossing a continent far above the last thunderclouds left behind by Hurricane Karen, while nice, smartly dressed people serve you warm food and you have room to stretch. That's a treat largely forgotten in America, unless you're going first class. A "fantastic voyage" it may not have been, but flying on Aeromexico's Dreamliner was certainly a pleasure.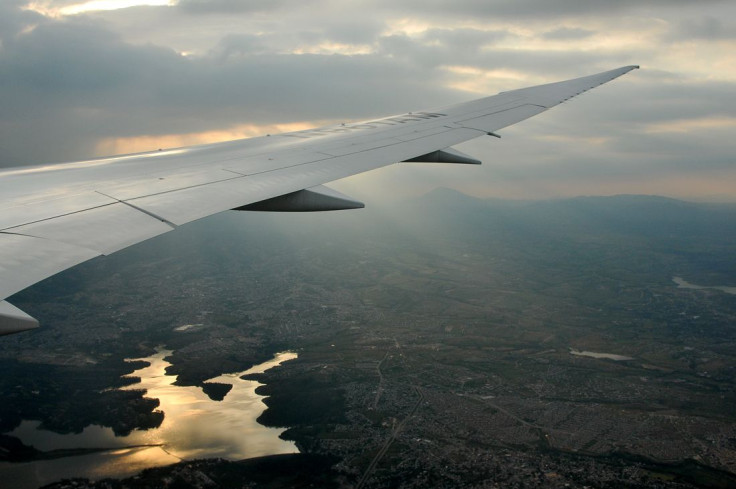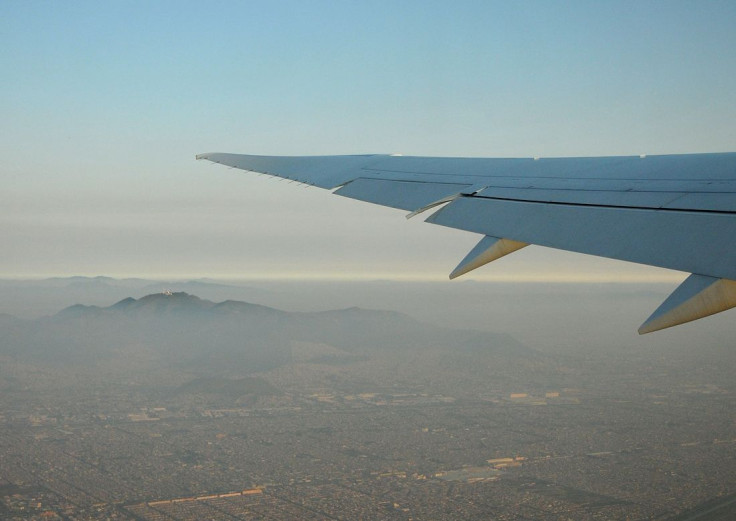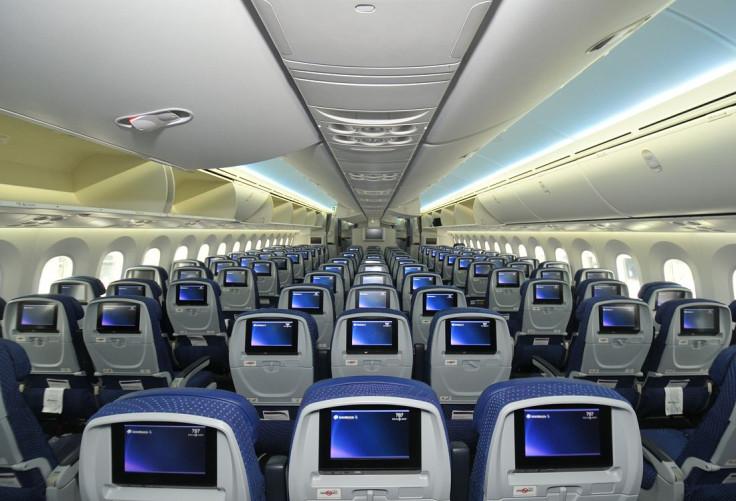 © Copyright IBTimes 2023. All rights reserved.