Former Adult Film Actress Sasha Grey Will Keep Working with Kids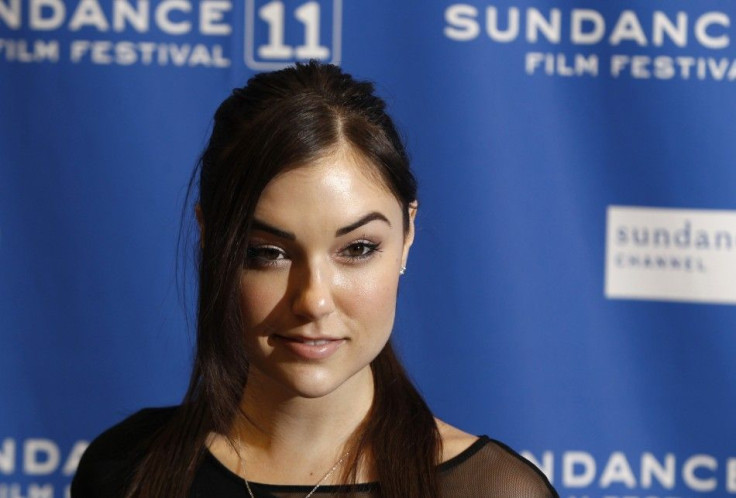 Former adult film actress Sasha Grey said she will continue to work with kids and promote literacy after parents complained about her reading to their children.
The 23-year-old is involved with Read Across America, a National Education Association program that works to bring reading activities to kids.
Spent the am with Read Across America Compton, reading to the sweetest 1st & 3rd grade students @ Emerson Elementary! she tweeted on Nov. 2.
Photos posted by TMZ show Grey -- who wore blue jeans, a blue shirt with sleeves to her elbows, and what appears to be minimal makeup -- reading a book to a group of elementary students. One photo shows her holding up two books, Dog Breath by Dav Pilkey and One Fish, Two Fish, Red Fish, Blue Fish by Dr. Seuss, and students are eagerly pointing to the Pilkey book.
I have a past that some people may not agree with, but it does not define who I am, she said in a statement provided by her press contact. I will not live in fear of it.
She expressed her desire to continue working with the program.
I believe education is a universal right, she said in her statement, adding that she is committed to this program with the understanding that people would have their own opinions about what I have done, who I am and what I represent.
Grey, whose real name is Marina Ann Hantzis, was born and raised in California. She is of Greek descent.
Grey left the adult film industry two years ago, according to TMZ. Don't worry, I haven't found Jesus, she wrote on her Web site. One thing is for certain, I'm proud to say I have no regrets.
© Copyright IBTimes 2023. All rights reserved.