Former Friend Of Ghislaine Maxwell Says She Has 'Stash' Of Sex Tapes Showing Jeffrey Epstein And Others With Minors
KEY POINTS
A former friend of Ghislaine Maxwell said the disgraced socialite was in possession of a "stash" of sex tapes involving teenage girls, Jeffrey Epstein, and other notable elites
The friend said they expect Maxwell to use the tapes as her insurance policy, saying she "take the whole damn lot of them down with her"
Maxwell is in custody at a federal detention center in New York City pending her bail hearing and trial
A former friend of Jeffrey Epstein confidante Ghislaine Maxwell said Tuesday she had a "secret stash" of tapes and photos allegedly showing Epstein engaging in sexual activity with various underage girls. The friend said they expect Maxwell to use the stash as her "insurance policy" to possibly avoid jail time.
The friend, whose name has not been released, spoke with Daily Mail about the collection.
"Ghislaine has always been as cunning as they come. She wasn't going to be with Epstein all those years and not have some insurance," the friend said. "The secret stash of sex tapes I believe Ghislaine has squirreled away could end up being her get out of jail card if the authorities are willing to trade."
The friend said Epstein not only recorded everything he did, but also recorded several "rich and powerful men who took advantage of his sick largesse." This gave Epstein something to "hold over" anyone else who partook in the alleged circle of trafficking and abuse between Florida and New York.
"She has copies of everything Epstein had. They could implicate some twisted movers and shakers," the friend said. "If Ghislaine goes down, she's going to take the whole damn lot of them with her."
Maxwell is accused of recruiting and grooming several victims of Epstein's alleged scheme since the early 1990s.
Several victims, including Virginia Roberts Giuffre, said Maxwell would pay them to work at Epstein's homes in either New York or Florida when they were teenagers. Giuffre said previously she was hired to serve as a "private masseuse" for Epstein after meeting Maxwell while she was working in Donald Trump's Mar-a-Lago club. The pair would then begin grooming the victims for "sexual services," which would allegedly be offered to many of Epstein's associates and friends among the world's elite.
Giuffre has accused England's Prince Andrew of sexual abuse, though the Prince of York has repeatedly denied these claims. Andrew has since resigned all his offices while under investigation for his connections to Epstein.
Other notable people Epstein was regularly seen with included President Donald Trump, former president Bill Clinton, Hillary Clinton, Woody Allen, Harvey Weinstein, Michael Jackson, Michael Bloomberg, Rupert Murdoch and Katie Couric.
Maxwell remains in custody on four counts of sex trafficking and two counts for perjury for her alleged part in the sex-trafficking ring. She was arrested Thursday at a mansion in Bradford, New Hampshire, and is being held at the Metropolitan Detention Center in New York City's Brooklyn borough. Prosecutors are seeking to have Maxwell appear in court Friday for her bail hearing.
A source in the detention center told the New York Post on Monday that extra precautions were being taken to keep Maxwell from a similar fate to Epstein, who committed suicide while in custody in August 2019. The source said surveillance cameras are being kept on her while she is shadowed by guards in and out of her cell at all times.
"They want to make sure she'll stand trial," the source told the Post in the hopes the Bureau of Prisons can avoid a second "black eye."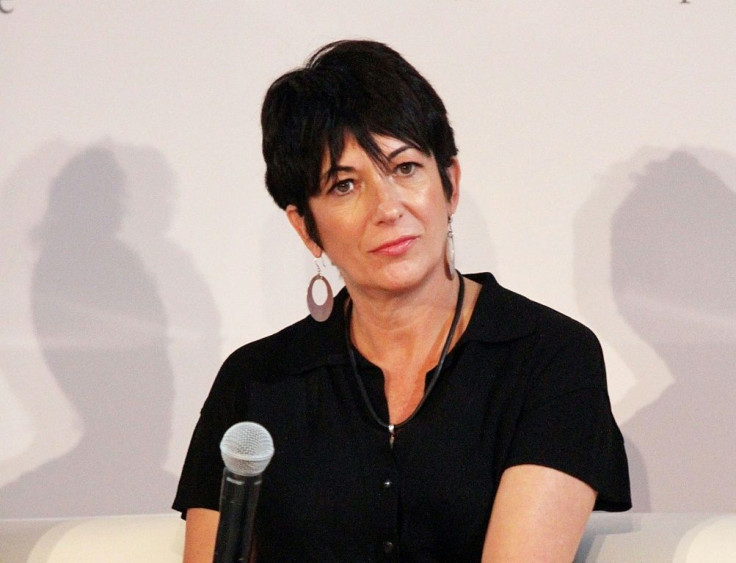 © Copyright IBTimes 2022. All rights reserved.
FOLLOW MORE IBT NEWS ON THE BELOW CHANNELS