Fort Myers Bell Tower Shooting: Several Casualties As Police Investigate Incident
UPDATE: 11.53 p.m. EDT - The Lee County Sheriff Carmine Marceno said two people were killed and two others injured in the shooting. The injured are being treated at a local hospital, however, the extent of injuries is unknown. He also suggested the shooting was not random. Marceno said the crime branch is investigating the incident and requested people to give them some time to gather all the details.
Original story:
A mass shooting was reported at the Bell Tower Shops in Fort Myers, Florida, on late Tuesday.
News Press quoted a restaurant owner saying that he rushed to the spot after an employee called him and informed about the mass shooting. The website also quoted another witness saying he heard "at least 10, maybe more," rounds of gunfire when he was sitting at a nearby restaurant. Staff rushed patrons inside and locked the doors.
A woman who was holding on to another woman near the scene was taken aside by authorities.
Some Twitter users said 10-30 shots fired. The entire shopping mall was reportedly closed.
Multiple injuries and two fatalities have been reported, however, there is no confirmation about the exact number of casualties at the moment. Authorities are investigating the incident and squad cars are at the scene blocking the parking lot near the shops. Police urged people with any information regarding the incident or the suspect to contact them in the number 1-800-780-TIPS (8477).
NBC 2 quoted a witness saying she was celebrating her birthday at Society restaurant in Bell Tower on Tuesday. She was paying the bill when someone shot her husband in the chest and went on to fatally shoot her son as he tried to run away.
This is a developing story.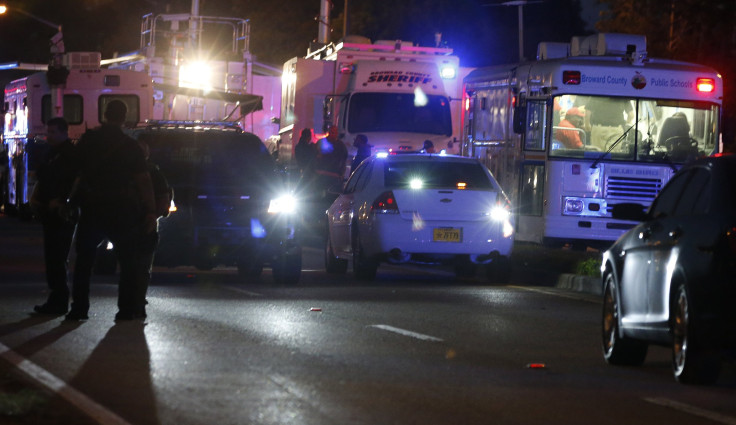 © Copyright IBTimes 2023. All rights reserved.