Four-Fold Increase in Polio Cases in Nigeria: WHO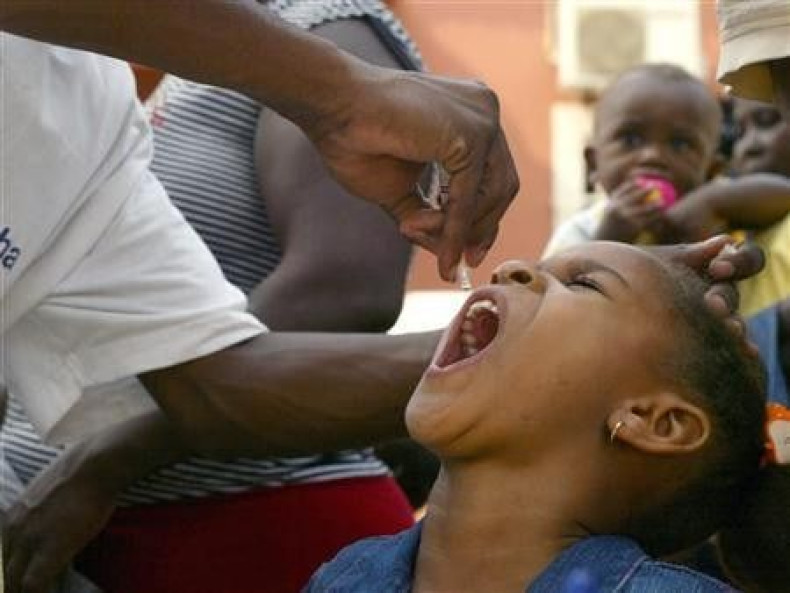 The number may be small but Nigeria registered a four-fold increase in polio cases in 2011, at a time when the disease is being successfully eradicated in countries like India.
According to reports by the World Health Organization, Nigeria reported around 43 cases as compared to 11 cases found in 2010. In 2007, a rare outbreak of a vaccine-derived form of polio (cVDPV2) in northern Nigeriain affected 69 children.
Polio is one of the major public health issues that have been affecting countries like Nigeria, Pakistan, India and Afghanistan. The viral infection is caused by the poliovirus affecting the nerves and causing partial or full paralysis.
Although, Nigeria conducted nationwide polio supplementary immunization activities (SIAs) in the past, the number has been on the rise.
Dr Ado Muhammad, the head of Nigeria's National Primary Healthcare Development Agency (NPHDA) told the BBC that Polio was affecting eight northern Nigerian states - two more than a few months ago.
He also mentioned that both the government and the World Health Organisation have been implementing vital steps to curb the condition in the area and prevent further spreading.
Earlier, in a report, the WHO mentioned that to minimize the risk and consequences of international spread of these polioviruses, countries across west and central Africa, particularly those bordering the affected states of northern Nigeria, should enhance surveillance for acute flaccid paralysis (AFP), identify subnational population immunity gaps, and strengthen routine immunization with trivalent OPV.
Otherwise, polio cases have decreased by over 99 percent since 1988, from an estimated 350,000 cases then, to 1,349 reported cases in 2010, says a WHO report, attributing the reduction to the global effort to eradicate the disease.
In 2011, only four countries (Afghanistan, India, Nigeria and Pakistan) remain polio-endemic, down from more than 125 in 1988. Currently, the world body is focusing on certain pockets of polio transmission like northern Nigeria and the border between Afghanistan and Pakistan.
India reported only one case of polio so far this year, while Pakistan reported 145 cases and Afghanistan recorded 53 cases.