Is A Fourth Stimulus Check Still A Possibility?
President Joe Biden revealed his budget proposal this week and much to the chagrin of many, there were no proposals that would include another round of stimulus checks to Americans who are still struggling due to the COVID-19 Pandemic. However, while the administration has not said if they will administer a fourth round of direct payments to Americans, there are still calls for another check, meaning there is a possibility it is still on the horizon.
Economic growth continues to be strong as the United States continues seeing a decline in both COVID-19 cases and death rates, as well as more numbers of Americans that are getting vaccinated against the virus and regulations that are further relaxed on social distancing and mask use. According to CBS Chicago, the U.S. economy grew at an annualized rate of 6.4% in the first quarter of 2021, and 8.6% growth is predicted for the second. Gross Domestic Product is also returning close to pre-pandemic levels, and those who did not lose their jobs during the pandemic and received all three stimulus check payments have helped the personal savings rate increase as well.
Still, while the economy continues to grow, for others, things are still in a precarious state, with 40% of people in a TransUnion survey stating that their current income still falls short of where it was prior to the pandemic, while nine percent of adults are experiencing food shortages in their homes and 15% of renters have fallen behind on their payments. Employment numbers are also lagging.
Those who are still feeling negative financial impacts from the pandemic are the ones who many Democrats in Congress and other experts have expressed concern about, indicating that a fourth payment—and potentially others—will be needed to help them stay afloat. A group of Democratic Senators has continued making calls for recurring monthly payments until the economy is completely back to pre-pandemic levels, indicating $2,000 monthly payments would greatly help a large portion of Americans.
Non-profits have also encouraged more stimulus payments, with the Economic Security Project stating in April that continued payments could help close the gap on those living in poverty, with millions being lifted out of that status if the aid was received.
Still, the ideas of a fourth check remain simply as ideas for now with no policy measures geared towards new payments. Not only is the President focusing on rebuilding the economy in other areas, but many American households will start receiving extra direct payments monthly in July through the Child Tax Credit. Eligible households will receive payments of $300 per child for every child under the age of 6, as well as $250 per child between the ages of 6-17. The payments, which will recur monthly through December, will see varying amounts of extra cash going into parents' bank accounts. Those with three children under the age of six who are eligible could see $900/month for a total benefit of $5,400, while those with three children between 6-17 could see a $750/month deposit, for a total benefit of $4,500.
Per child, CNBC reports, the annual credit is increased to $3,000 for the year 2021. The remainder of the credit that is not deposited into bank accounts can be claimed on 2021 taxes when they are filed in the new year.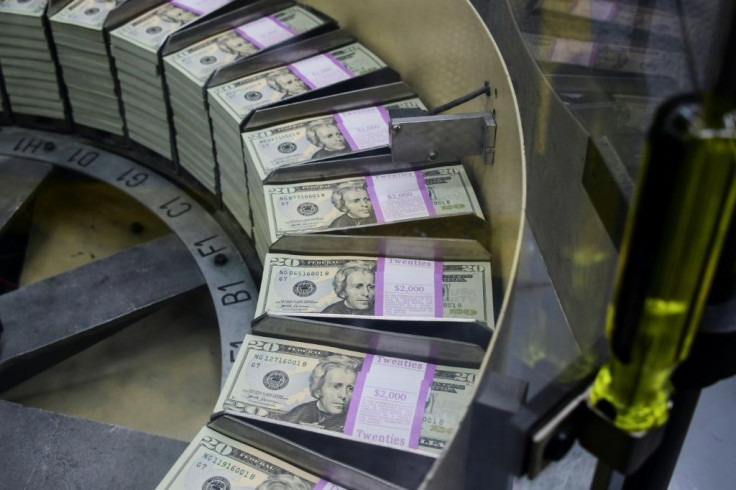 © Copyright IBTimes 2023. All rights reserved.