Fourth Stimulus Check Update: Will New Checks Be Deposited Because Of Delta Variant?
The Delta Variant has become the most dominant strain of COVID-19 in the United States and has led to mitigation measures once again being put into effect, and with fears about the COVID-19 cases and deaths once again, some are wondering if it will lead to new economic downturn—and more stimulus checks as a result.
With many of the programs set in place to provide aid during the pandemic on housing, unemployment and other areas has already expired or set to end soon, and the rise in infections, the need for economic assistance is once again a possibility on the horizon, as fears that the resurgence of the virus will lead to new lockdowns and closed businesses, stalled economic progress and more lost jobs. A petition calling for either another stimulus check or stabilizing payments of $2,000/month has continued to grow steam since it was first posted, with more Americans signing it in recent weeks as the variant has continued to circulate.
While the administration has not made plans to include a fourth stimulus check in any upcoming economic stimulus proposals, some payments are currently going out to some Americans. While some are still receiving their $1,400 payments from the third stimulus check after filing their 2020 tax returns, others are receiving money from other stimulus initiatives—including money sent to schools and the expanded Child Tax Credits. However, a fourth stimulus check still remains unlikely, as the economic recovery from the pandemic remains strong.
The idea of a fourth check coming due to the concerning variant isn't overly far-fetched, however, as mitigation measures to control the spread of the virus are once again being put into place. The CDC has officially recommended a reversal on their May mask mandate change, which allowed unvaccinated Americans to go without masks indoors.
Now, with two-thirds of U.S. counties having high or substantial transmission of the virus because of the Delta variant, which is leading to an increase of breakthrough cases in vaccinated people, the CDC is recommending all Americans in affected areas resume wearing a mask indoors, regardless of vaccination status. According to their data, out of almost 3,000 counties in the U.S., 46% have high transmission of COVID-19 and 17% have substantial transmission.
One such county is Orange County in Florida, where the Walt Disney World, Seaworld and Universal Orlando theme parks are located. Officials there have warned that county hospitals are almost at capacity and the area is in "crisis" mode as a result. It is unclear if the area will be forced to shut down again due to the spread of the virus—which would also increase the number of people once again put out of work in the highly trafficked tourist area.
It's unclear if more mitigation measures wind up being needed if lawmakers will push for more funds to be dispersed to Americans as a result, though previous checks did help bring an immediate decline in hardship when they were received.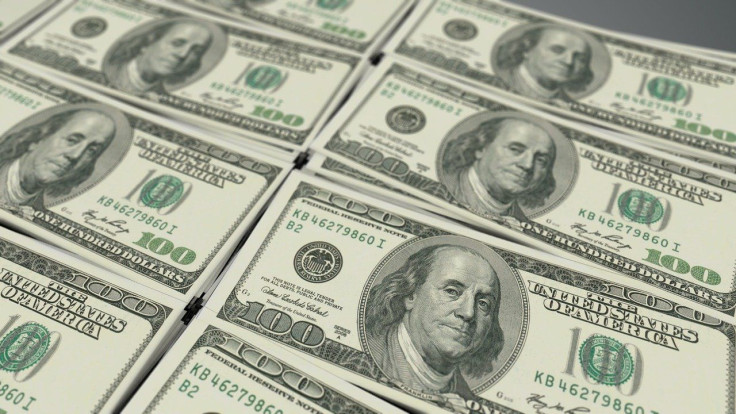 © Copyright IBTimes 2023. All rights reserved.