Fourth Stimulus Check Update: Everyone Who Is Receiving New Economic Assistance
Though the government is likely planning on winding down most economic assistance programs that have been put in place since the beginning of the COVID-19 Pandemic, that doesn't mean that no one will be receiving money going forward.
While a fourth stimulus check doesn't appear to be on the horizon despite rising demand for another by the American people, certain funds are being deposited into bank accounts thanks to previous legislation meant to give the economy a boost. Here's a roundup of everyone who can receive money and the sort of assistance that is still available.
Additional Stimulus Checks:
Though the first payments went out in March, $1,400 checks are still being sent from the third round of economic impact payments. The IRS recently announced 2.2 million additional checks have been sent out, and 1.3 million of those that were sent out went to those who recently filed a tax return for 2020, which allowed the IRS to process a payment for them. In addition, "plus-up" payments were also sent out to those who were eligible for more money after their 2019 and 2020 tax returns were compared.
Child Tax Credits:
The Expanded Child Tax Credit deposited amounts of money into the bank accounts of parents eligible for the funds beginning on July 15. Those with children under the age of 6 received $300 per child, while those with kids ages 6-17 received $250 per child. Those payments are currently set to recur on a monthly basis through December, though the Biden Administration is hopeful they'll be able to extend them through 2025. Some have also made calls to have the payments made permanent.
Teacher Bonuses:
Part of the economic stimulus plan saw $190 billion in funds go to schools, which have until 2024 to determine how they will spend it. In the cases of some districts and states, it is being partially dispersed into $1,000 bonuses for teachers and other school staff members as a "thank you" for the work they did during the pandemic.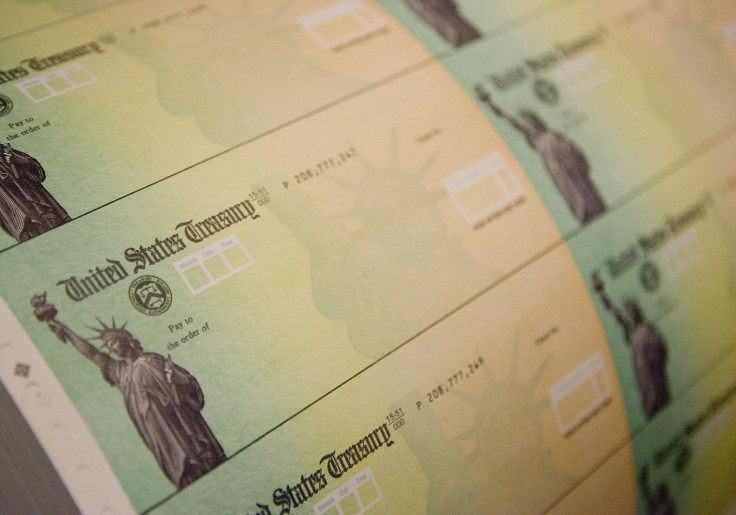 © Copyright IBTimes 2023. All rights reserved.
FOLLOW MORE IBT NEWS ON THE BELOW CHANNELS