Fox Teases '24' Revival Without Kiefer Sutherland As Well As 'X-Files' And 'Prison Break'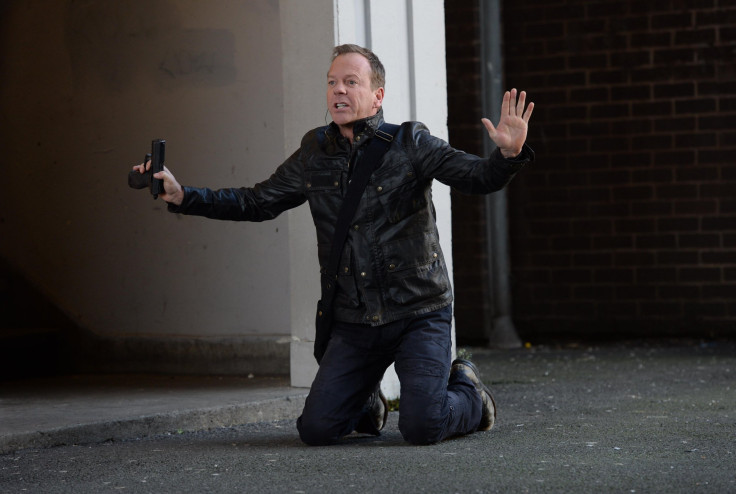 Fox Co-Chairmen and CEOs Dana Walden and Gary Newman teased the idea of another run of "24" at the network's Television Critics Association winter press tour. There will just be one major difference: Fox is toying with the idea of continuing the 9-year-old series, without Jack Bauer since Kiefer Sutherland has said he is looking to retire his most famous character to pursue other ventures.
"Me, I don't see going back to it. We had set out to do 12 episodes to end the show and deal with some of the past history of the show. It ["24: Live Another Day"] was also an irresistible opportunity to go shoot in England. So for all of those reasons it made sense to do that last season," the 48-year-old actor told the Telegraph. "But I think I said the same thing at the end of Season 8, so I would hate to be held to that."
This puts a big question mark on Sutherland's involvement in any future "24" projects, which is just where Fox seems to be in terms of planning something.
"We have discussed it with him," Walden told reporters at the TCA press tour (via Entertainment Weekly). "We talk to Kiefer all the time. He's a great creative partner, potentially he won't be in this installment. We're not sure yet. We're not that far along, but I know he supports us doing more '24.'"
Walden said the idea with which the network is toying, possibly as soon as 2016, has a backdoor that Sutherland could enter, but would also work as a standalone story without him. In other words, even if Bauer was out for whatever the next installment in the franchise is, that doesn't mean he's gone for good.
"24" wasn't the only show the network teased for a revival. Newman said he hopes Fox will be able to bring back one of its biggest hits, "The X-Files," the Hollywood Reporter said. The duo also answered questions about reviving the Dominic Purcell and Wentworth Miller-led series "Prison Break."
"There's some speculation in the press at 'Prison Break' and we've made it clear at the studio that we'd bring 'Prison Break' back at the studio," Newman said. "It's the perfect event series. But at the moment, we have nothing else to report."
© Copyright IBTimes 2023. All rights reserved.