Frances Bean Talks About Kurt Cobain And Not Liking Nirvana In New Interview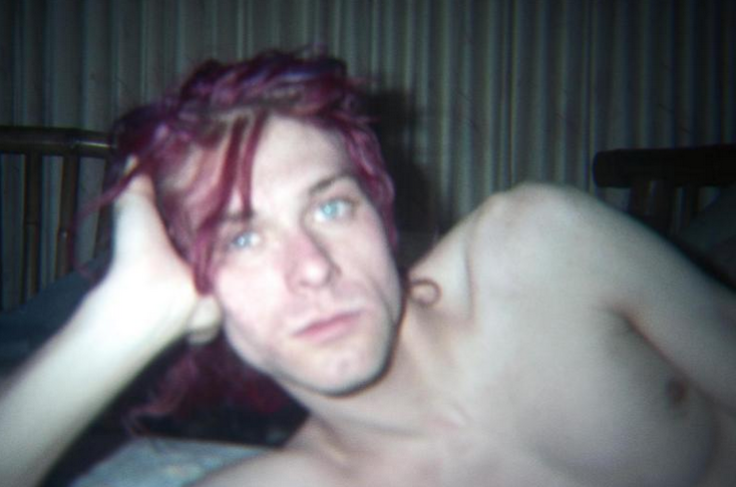 Frances Bean Cobain has never given an interview about her father Kurt, the late singer-guitarist of Nirvana. But now, the executive producer of the new HBO documentary on his life, "Kurt Cobain: Montage of Heck," talked about her father's life, suicide and what she thinks of his music.
She referred to her father by his first name: "Kurt got to the point where he eventually had to sacrifice every bit of who he was to his art, because the world demanded it of him," Frances Bean told Rolling Stone. "I think that was one of the main triggers as to why he felt he didn't want to be here and everyone would be happier without him."
"In reality, if he had lived, I would have had a dad. And that would have been an incredible experience," she added.
Frances Bean, 22, was less than 2 years old when the musician committed suicide April 5, 1994. He was a tortured drug addict who struggled with the fame that came with being in Nirvana, among other things.
Though Nirvana's music remains popular and can be regularly heard on most rock and alternative radio stations, Frances Bean isn't a fan. "I don't really like Nirvana that much. Sorry, promotional people, Universal. I'm more into Mercury Rev, Oasis, Brian Jonestown Massacre. The grunge scene is not what I'm interested in."
Even if she doesn't like Kurt Cobain's music, she appreciates him as an icon. "I was around 15 when I realized he was inescapable. Even if I was in a car and had the radio on, there's my dad. He's larger than life and our culture is obsessed with dead musicians. We love to put them on a pedestal."
Click here to check out Frances Beans' full interview with Rolling Stone.
"Montage of Heck" will premiere in select theaters April 24.
Follow me on Twitter @mariamzzarella
© Copyright IBTimes 2023. All rights reserved.