French Court Verdict: Kate Middleton Photos To Be Turned Over To Her At Noon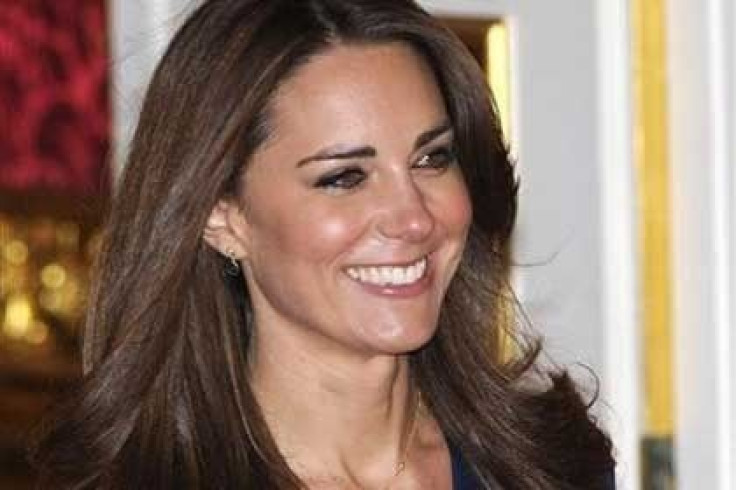 A French court in Nanterre today upheld a verdict against Closer, the French tabloid that first published photographs of Kate Middleton sunbathing topless on vacation with her husband, Prince William, in what the court called a brutal display of the couple's private life. The court ruling stipulated that the magazine must cease printing all of the photos and turn all digital copies over to the Duke and Duchess of Cambridge within 24 hours, or face a $12,000 daily fine if they fail to comply on time or flout the order.
On Friday, Closer published 14 photos of the Duchess of Cambridge, lying topless on a patio at a private chateau in Provence, France, where the royal couple had been vacationing. The photographs were allegedly taken from the window of a private home nearby, with a camera equipped with a telephoto lens, in a move that Buckingham palace has called grotesque.
These snapshots, which showed the intimacy of a couple, partially naked on the terrace of a private home, surrounded by a park several hundred meters from a public road, and being able to legitimately assume that they are protected from passers-by, are by nature particularly intrusive, the French court said in the ruling. [They] were thus subjected to this brutal display the moment the cover appeared.
According to Reuters, the injunction also prohibits Closer from selling the photographs, but much of the damage has already been done. Shortly after Closer's publication, two other magazines, Italy's Chi Magazine, and Ireland's Irish Daily Star, also ran the images. Adding further insult to injury, Chi is also the magazine that in 1997 published photographs of Princess Diana's corpse, after crashing in a tunnel in Paris, France, after a car chase with paparazzi.
The incident is reminiscent of the worst excesses of the press and paparazzi during the life of Diana, Princess of Wales, and all the more upsetting to The Duke and Duchess for being so, the palace said in a statement on Friday.
Diana was 36 at the time of her death, and the similarly aggressive actions of the paparazzi toward the royal couple since their wedding have brought back unhappy memories for Britain and Buckingham Palace. But despite the strained relationship between the palace and the paparazzi, this lawsuit marks the first time the royal family has actually sued a tabloid publication.
In addition to the present lawsuit that the palace issued against Mondadori, the publishing house that owns both Closer and Chi, the palace is allegedly also pursuing criminal charges against the photographer, who has presently remained anonymous.
© Copyright IBTimes 2023. All rights reserved.