'Frozen' On Track To Become Japan's Second Biggest Movie Ever Next Week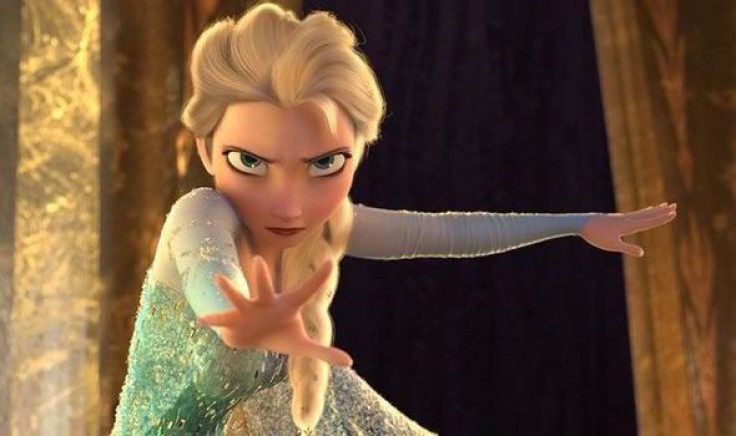 Disney's animated smash hit "Frozen" is on track to hit $200 million in Japan and become the nation's second-most successful movie of all time if predictions hold this weekend.
Japan's highest-grossing film is currently Hayao Miyazaki's animated classic "Spirited Away," which earned just under $230 million upon its 2001 release. "Titanic," with its $201.3 million haul, earns second place, but that's about to change in the next few days. "Frozen" has handily topped the Japanese box office for 11 weeks, taking in a total gross of $194.1 million. If "Frozen" achieves last weekend's box office take of $6.9 million, it will break $200 million by Sunday and beat out the "Titanic" sometime in the middle of the week.
Since "Frozen" hit Japanese theaters in March, the animated musical has been unstoppable. It's box office take there is already approaching half of its $400 million American haul, no small feat in a market about a fifth the size of the U.S. To put it in perspective, the runner up to "Frozen" is the action comedy "Detective Conan: The Sniper from Another Dimension," with $37.4 million, less than a fifth of "Frozen." Even as the Japanese film industry continues to push out heavy-hitters like "Thermae Romae II," a sequel to a 2012 live-action adaptation of manga by the same name, "Frozen" has continued to stay on top.
"Frozen's" success doesn't benefit from a general appetite for American films in Japan, either. Of Japan's top 15 films of the year, only three others hail from America: "The Amazing Spider-Man 2," "The Hobbit: Desolation of Smaug," and "The Secret Life of Walter Mitty." The two highest-grossing films of the year in America, "The LEGO Movie" and "Captain America: The Winter Soldier," didn't even break the top 20 in Japan. "Frozen" is clearly something special.
Much of the musical's success comes from its appeal to teenage girls, the Wrap explains. The 13-17 age group, who are among the largest consumers of media in Japan, skews older than the ecstatic fan base of toddlers to tweens who helped make "Frozen" and its signature song "Let It Go" a phenomenon in the U.S.
Rather than simply toss subtitles onto the film and hope Japanese audiences' love for similar franchises would net "Frozen" a modest profit, however, Disney worked hard to make sure that their adaptation hit the mark by hiring quality voice actors.
"We really put effort into finding actors who could not only play the role but also belt out the tunes as well," Orika Hiromura, Disney Japan's marketing project leader for "Frozen," told the Wall Street Journal. "We found the perfect match in Takako Matsu and Sayaka Kanda, and they really added a whole new dimension to the storytelling."
All in all, "Frozen" has grossed just over $1.2 billion worldwide, with a little under half coming from the United States and Japan. Outside of those two nations, South Korea is the highest earner with $77 million. "Frozen" has proven so successful there that its inescapable single "Let It Go" has spawned a number of cover versions from Korean K-pop stars.
© Copyright IBTimes 2023. All rights reserved.