FTC Sues To Stop Microsoft-Activision Merger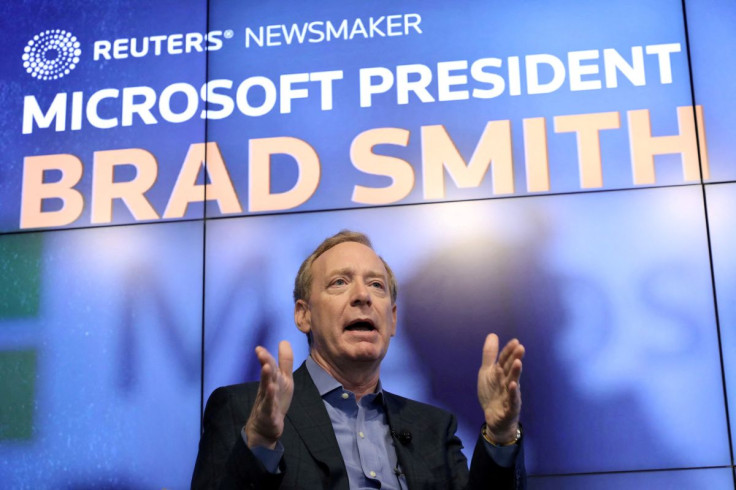 The Federal Trade Commission filed a lawsuit against Microsoft on Thursday to block its planned $69 billion acquisition of videogame giant Activision Blizzard.
"Microsoft has already shown that it can and will withhold content from its gaming rivals," said Director Holly Vedova of the FTC's Bureau of Competition in a statement. "Today we seek to stop Microsoft from gaining control over a leading independent game studio and using it to harm competition in multiple dynamic and fast-growing gaming markets."
The FTC brought up examples of previous competition suppression from Microsoft, the most recent following the 2021 acquisition of ZeniMax Media Inc., the parent company of game developer Bethesda Softworks. Microsoft subsequently made several Bethesda games Microsoft exclusives after assuring European antitrust authorities that titles such as "Starfield" and "Redfall" would remain cross-platform. The European Union opened an inquiry into the deal in November with the warning that Microsoft "may foreclose access" to Activision titles.
"Microsoft would have both the means and motive to harm competition by manipulating Activision's pricing, degrading Activision's game quality or player experience on rival consoles and gaming services, changing the terms and timing of access to Activision's content, or withholding content from competitors entirely, resulting in harm to consumers," claimed the FTC in the lawsuit. The FTC continued by noting that Activision is "one of only a very small number of top video game developers in the world that create and publish high-quality video game games for multiple devices" with a combined 154 million active global users monthly.
This is the most significant effort from the FTC during the Biden administration to reign in competitive threats in the tech industry ever since tech critic Lina Khan became the commission's chair in 2021. The last time Microsoft faced this type of challenge was over its operating systems in 2002, when a judge ruled it had that it had violated different sections of the Sherman Antitrust Act.
Microsoft President Brad Smith stated on Twitter that the company believes that the deal "will expand competition and create more opportunities for gamers and game developers," adding in a follow-up tweet that "concessions" had been offered to the FTC earlier in the week.
Microsoft has stated since January that this merger would not give it an unfair advantage within the gaming market and are prepared to fight the lawsuit.
© Copyright IBTimes 2023. All rights reserved.
FOLLOW MORE IBT NEWS ON THE BELOW CHANNELS