Sam Bankman-Fried Hits A Blank Wall As Judge Denies Motions To Dismiss Criminal Charges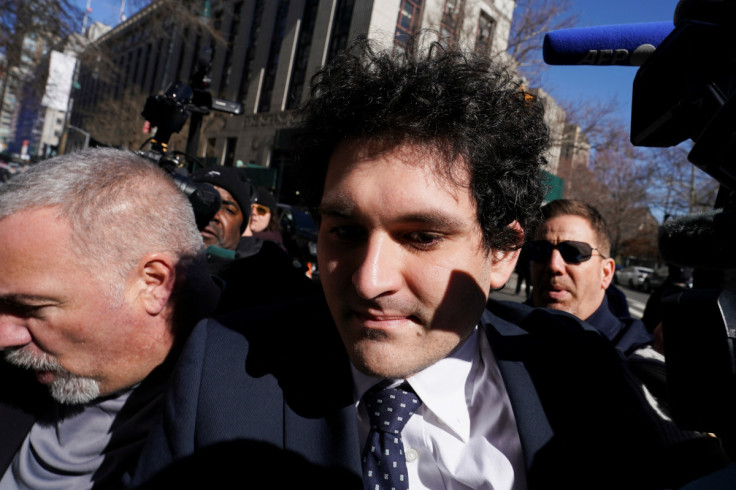 Sam Bankman-Fried, the disgraced co-founder and former CEO of the controversial crypto empire FTX, hit a blank wall after a judge denied his pretrial motions to dismiss some of the criminal charges the U.S. government accused him of.
On Tuesday, Judge Lewis Kaplan of the U.S. District Court for the Southern District of New York denied Bankman-Fried's motions to dismiss money transmitter, bank fraud, bribery, wire fraud, campaign finance and other fraud charges.
"The Second Circuit has deemed dismissal an 'extreme sanction' that has been upheld 'only in very limited and extreme circumstances,' and should be 'reserved for the truly extreme cases,' 'especially where serious criminal conduct is involved," the judge wrote In his 41-page memorandum.
In the memorandum, the judge also shared his reasons for rejecting the four remaining pretrial motions while answering questions about whether prosecutors used valid property rights claims on the fraud charges.
The federal judge also said that Bankman-Fried's arguments "are either moot or without merit," underlining that the 31-year-old crypto executive will stand on trial for 13 federal counts on Oct. 2.
Moreover, Kaplan dismissed Bankman-Fried's claim that in 10 of the 13 charges, the U.S. government did not explicitly state the offense. For the federal judge, dismissal at this stage would be "an 'extraordinary remedy' reserved only for extremely limited circumstances implicating fundamental rights."
Further, Judge Kaplan upheld the charges against the former FTX CEO which were raised following his extradition from the Bahamas in December since authorities there didn't raise any objections despite Bankman-Fried's camp arguing that the charges are in violation of the "rule of specialty" and lacked standing.
But the judge noted that his decision is without prejudice and could be revisited should Bahamian authorities were to object in the near future.
FTX was once one of the most trusted brands in the cryptocurrency space but it collapsed into bankruptcy last November when investors and customers lost confidence and trust after reports of the company's insolvency started to make rounds online and the alleged skeletons in Bankman-Friend's closet slowly came out of the woodwork.
Three former FTX employees have worked with the prosecutors, have pleaded guilty to some charges and implicated Bankman-Fried as part of the deal.
Bankman-Fried, who was once regarded as the "golden boy" of the cryptocurrency industry, is now under house arrest at his parents' home in Palo Alto.
© Copyright IBTimes 2023. All rights reserved.