FTX Wants To Claw Back Money Paid To Professional Athletes Shaquille O'Neal, Naomi Osaka: Report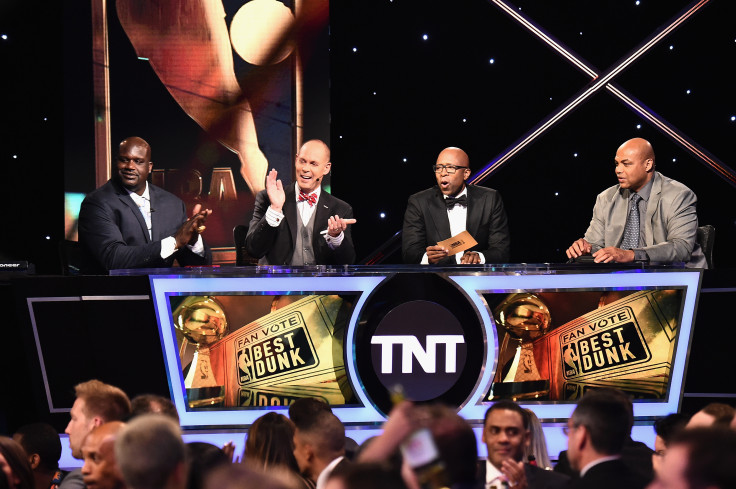 KEY POINTS
O'Neal, alongside other sports personalities who previously endorsed FTX, is now facing a class-action lawsuit for his alleged role in convincing customers to invest in the now-bankrupt crypto exchange platform
In March, lawyers representing the plaintiff in the class-action lawsuit claimed O'Neal may be "hiding in his home" after repeated efforts and attempts to serve him with court papers
O'Neal was finally served in a class-action lawsuit filed against FTX founder Sam Bankman-Fried and other celebrity endorsers after three months of chase
FTX, the bankrupt cryptocurrency platform co-founded by controversial crypto mogul Sam Bankman-Fried, who previously expressed interest in restarting the business, is reportedly looking into clawing back the money it paid to sports superstars Shaquille O'Neal and Naomi Osaka.
FTX Group Advisors are considering the possibility of recouping millions of dollars paid to the sports personalities and the teams that promoted the crypto empire before it imploded and filed for Chapter 11 bankruptcy in November 2022, BNN Bloomberg reported, citing court documents.
These advisers have looked into payments made by the company to NBA legend O'Neal and tennis superstar Osaka and several other athletes who endorsed FTX and scrutinizing if the payment made are subject to rules that allows businesses to reverse transactions that took place before the crypto empire filed for bankruptcy.
Advisers also looked into NFL star Tom Brady. However, the former American football quarterback might face a different approach considering that he, along with his wife, Brazilian supermodel Gisele Bündchen, received an equity stake in the crypto exchange as a form of payment.
While it is not clear whether FTX advisers believe the payment to athletes could be recovered or if any of these personalities has returned the payment, these disclosures, referred to as prepayments related to advertising or sponsorship deals, underline how the crypto empire tapped sports superstars and Major League Baseball (MLB), National Basketball Association (NBA) and Formula One (F1) teams to promote itself and elevate its brand image not only within the crypto industry but in the entire world.
FTX reportedly disbursed around $4.9 million to MLB, at least $12.2 million for partnership agreements with F1 racing team Mercedes Petronas, $3.4 million payments to NBA's Golden State Warriors and almost $242,000 to SC30 Inc., the business of NBA star Stephen Curry.
West Real Shires Services, an affiliate of FTX, revealed it paid $2.5 million to an Authentic Brands Group's (ABG) subsidiary, which is linked to O'Neal, and $2 million to Osaka two days before the crypto empire filed for bankruptcy. These disbursements reportedly form part of the $3.2 million paid to the tennis players and around $4.3 million payments made to O'Neal's ABG business.
O'Neal, alongside other sports personalities such as Curry, Brady and Larry David, who previously endorsed FTX, is now facing a class-action lawsuit for his alleged role in convincing customers to invest in the now-bankrupt crypto exchange platform.
In March, lawyers representing the plaintiff in the class-action lawsuit, which was filed by Oklahoma resident and FTX retail investor Edwin Garrison against the said endorsers in a Florida federal district court in November 2022, claimed O'Neal may be "hiding in his home" after repeated efforts and attempts to serve him with court papers.
O'Neal was finally served in a class-action lawsuit filed against Bankman-Fried and other celebrity endorsers after three months of chase.
© Copyright IBTimes 2023. All rights reserved.