FTX Court Documents Expose $2.5M Yacht Deal By Former Alameda Research CEO John Trabucco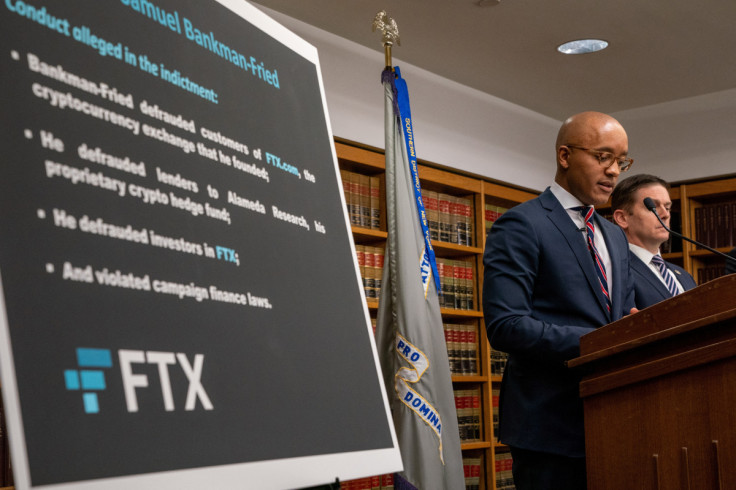 KEY POINTS
The court filings underlined several payments made within one year before the collapse of FTX
They revealed an "intercompany payable from Alameda Research to FTX Digital Markets"
Millions were transferred to Gary Wang, the then-CTO of FTX, between January and May 2022
The unraveling of FTX and its former executives continues as the latest set of court documents reveals that John Trabucco, the former CEO of Alameda Research, the crypto hedge fund co-founded by the disgraced crypto mogul Sam Bankman-Fried, owns a $2.5 million yacht.
A series of financial statements filed by FTX debtors to the U.S. Bankruptcy Court for the District of Delaware revealed that on the days leading to the filing of Chapter 11 bankruptcy of Bankman-Fried's crypto empire and multiple other affiliated companies, some of the executives were involved in several transactions that benefitted them massively.
The court filings underlined several payments made within one year before the collapse, which directly benefited senior company executives at Alameda Research and FTX, including payments and property transfers. They mentioned a "cash transfer to the American Yacht Group for the benefit of John Samuel Trabucco" dated March 11, 2022, in the amount of $2,513,000.
Trabucco confirmed the transaction a few months after it happened and eventually submitted his resignation from the company in August of that year.
At the time, Caroline Ellison, the rumored former lover of Bankman-Fried who took over Trabucco's post, wished the outgoing executive well and commented that she hoped he would enjoy more time on his boat.
"It's with the same goal that I'm announcing today that I am stepping down as co-CEO of Alameda Research -- @carolinecapital will continue on as Alameda's CEO. I will stay on as an advisor, but otherwise will not continue to have a strong day-to-day presence at the company," Trabucco had tweeted.
"It's been an incredibly formative experience working with @AlamedaTrabucco. I've missed having him around in recent months, but I'm proud of all the other Alameda employees who have stepped up and more excited than ever about our future. I hope he has a great time on his boat," Ellison replied.
FTX debtors said there are no guarantees of the absolute accuracy of the data, disclaiming any liability for errors or omissions.
Aside from the transaction involving Trabucco's yacht, the court filings also revealed other transactions, including the "Intercompany Payable from Alameda Research Ltd. to FTX Digital Markets Ltd, created for the benefit of Constance Wang as a result of the payment from FTX Digital Markets Ltd to the sellers of Albany Bldg. 10 Unit 4B (titled in the name of Constance Wang)" with the designated position of a director/officer amounting to $8,217,658.94 on April 29, 2022.
There were also three cash transfers to Gary Wang, the chief technology officer of FTX at the time – $2,685,867, $19,452,931 and $35,185,242 were transferred to Wang on Jan. 1, 2022, May 11, 2022, and April 30, 2022 respectively.
The $35,185,242 fund transfer was detailed as "Cash Transfer to Emergent Fidelity Technologies Ltd (Samuel Bankman-Fried 90% owner, Zixiao 'Gary' Wang 10% owner) for the purchase of Robinhood shares."
© Copyright IBTimes 2023. All rights reserved.