First FTX Whistleblower Pleads Guilty To Federal Criminal Charges, To Forfeit $1.5B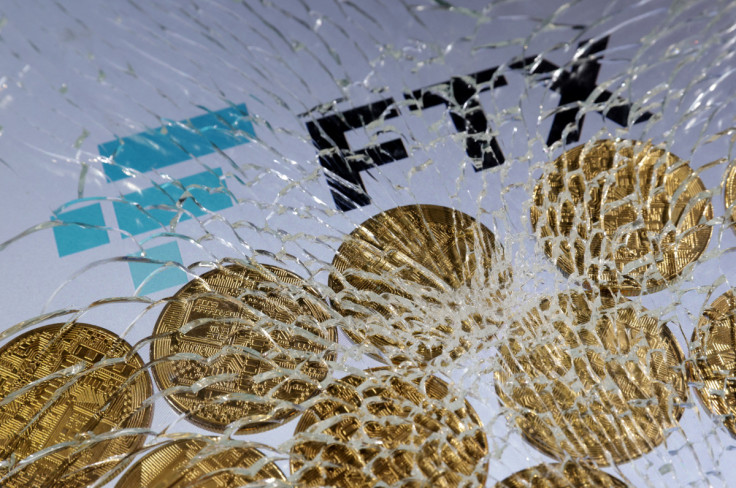 KEY POINTS
Salame was the first FTX executive to have helped authorities investigate the crypto exchange, Bankman-Fried
He was once under investigation for possible violation of U.S. campaign finance laws
Last month, Salame was allegedly in talks with federal prosecutors regarding a guilty plea for criminal charges
The FTX scandal continues to unravel as one of its former executives, who pleaded guilty to federal criminal charges Thursday, has been ordered by the court to forfeit over $1.5 billion.
Ryan Salame, the first FTX executive, who blew the whistle about the cryptocurrency empire, its CEO Sam Bankman-Fried and the former co-chief of FTX Digital Markets, pleaded guilty to "conspiracy to make unlawful political contributions and defraud the Federal Election Commission" and "conspiracy to operate an unlicensed money transmitting business."
"I made political contributions in my name that were funded by transfers from an Alameda subsidiary," Salame said, as he entered his guilty plea to the court presided by Judge Lewis Kaplan, who also handled Sam Bankman-Fried's trial.
The transfers, "categorized as loans," according to the former FTX executive, "was understood that they would not be repaid," while the donations "were for the benefit of initiatives introduced by others but supported by Sam Bankman-Fried."
As part of the plea deal, Salame, whose Potomac home was raided by the FBI in April, was ordered by the court to forfeit more than $1.5 billion dollars.
He agreed to forfeit $6 million before his sentencing, which was expected sometime in March 2024.
To cover the staggering amount, the former FTX executive already agreed to give up to the government his "2021 Porsche automobile" and some of his properties, including the ownership of the East Rood Farm Corporation and two of his homes in Massachusetts' Lenox.
He was also required to pay $6 million and turn over the properties by the deadlines set by the court.
"The Defendant agrees to execute all necessary documentation to transfer all of his right, title, and interest in the Substitute Assets to the United States by the date of the Defendant's sentencing in this case," the court filing read.
"Ryan Salame agreed to advance the interests of FTX, Alameda Research, and his co-conspirators through an unlawful political influence campaign and through an unlicensed money transmitting business, which helped FTX grow faster and larger by operating outside of the law," said U.S. Attorney Damian Williams in a statement.
It was reported last month that Salame was allegedly in talks with federal prosecutors regarding a guilty plea to criminal charges.
Salame, once under investigation for possible violation of U.S. campaign finance laws related to his girlfriend Michell Bond's Congressional bid, was a prominent figure at FTX before its downfall.
He was the first FTX executive to have helped authorities in their investigation of the crypto exchange and Bankman-Fried, and was eventually followed by former Alameda Research CEO Caroline Ellison, former FTX director of engineering Nishad Singh and former FTX chief technology officer Gary Wang.
© Copyright IBTimes 2023. All rights reserved.