FTX's Nishad Singh Could Be Cooperating With Prosecutors After Proffer Session
KEY POINTS
FTX's Caroline Ellison and Gary Wang were the first ones to take the deal offered by the prosecutors
Nishad Singh was nowhere to be found in the days leading to the arrest of Sam Bankman-Fried
Unlike his other friends, Singh is not accused of any wrongdoings yet
Nishad Singh, the former chief of engineering of the now-bankrupt crypto empire FTX, could be cooperating with the prosecutors after he attended a proffer session last week. This suggests authorities have rounded up all of Sam Bankman-Fried's inner circle and could shed more light on the workings of FTX and its associated affiliates.
Gary Wang, Caroline Ellison and Singh are part of Bankman-Fried's inner circle and their testimonies are crucial for prosecutors to get a conviction.
Ellison, the former CEO of the crypto hedge fund and trading firm Alameda Research, and Wang, the co-founder and chief technology officer of FTX, were the first ones to take the deal offered by the prosecutors in exchange for spilling out secrets that could have contributed to the epic and controversial downfall of Bankman-Fried's crypto empire.
But, Singh, the chief of engineering and the alleged author of the code that allowed Alameda Research to have an unlimited line of credit to FTX, was nowhere to be found in the days leading to the arrest of his friend and boss.
Now, a new report suggests Singh could be working with prosecutors after he attended the proffer session last week at the Southern District of New York US Attorney's Office, said Bloomberg, citing people familiar with the matter.
A proffer session is a legal jargon for a meeting between law enforcement and a defendant where the latter agrees to share information they have about the crime with a guarantee that their testimony will not be used against them during the trial.
Individuals are usually granted limited immunity to share what they know with the prosecutors but this does not automatically lead to a cooperation agreement.
In Singh's case, prosecutors will have to determine the value of his information before they could offer him a deal where he can plead guilty in exchange for leniency.
Unlike his other friends, Singh is not accused of any wrongdoings, but as he is in Bankman-Fried's inner circle and rose to popularity when he became a mega-donor for the Democrats, the executive could provide details of the financial campaign side of the now-bankrupt crypto empire.
U.S. regulators Securities and Exchange Commission (SEC) and the Commodity Futures Trading Commission (CFTC) are currently investigating Singh's role in the FTX debacle after court filings revealed he has received hundreds of millions of dollars in loans from Alameda Research.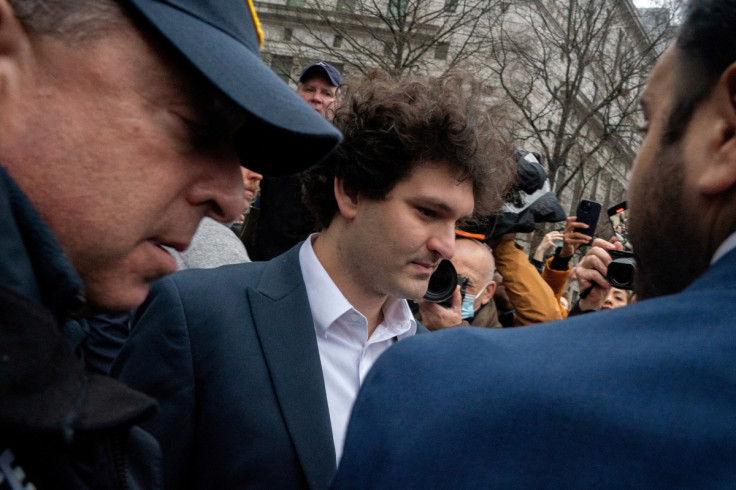 © Copyright IBTimes 2023. All rights reserved.