'Girl Meets World' Season 2 Spoilers: More 'Boy Meets World' Stars Will Reunite; Eric, Feeny, Shawn And One More Mystery Actor Returning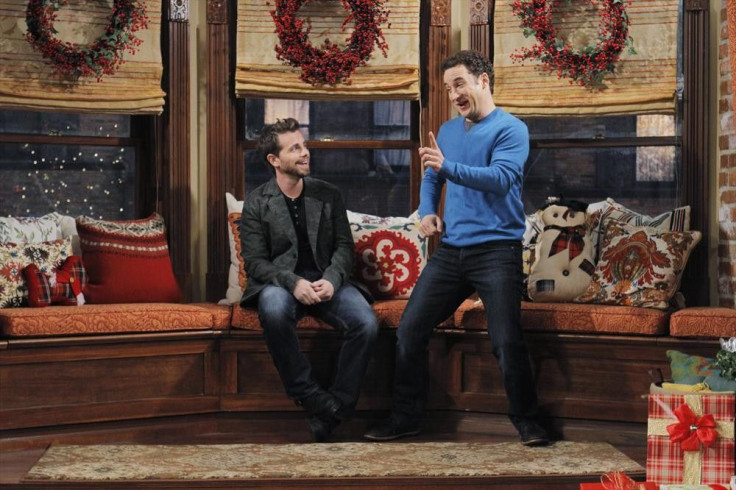 "Girl Meets World" is about to welcome even more "Boy Meets World" alums. Fans will meet Riley's Uncle Eric (Will Friedle) and Mr. Feeny (William Daniels) in Season 2, according to TV Guide. Will Friedle tweeted about his first episode.
The title "Girl Meets Mr. Squirrels" and the wig might be a tip off to fans of the original show. In "Boy Meets World" Season 7, episode 16, the gang imagined falling out of touch because of their arguments and reuniting seven years later for Feeny's retirement. Eric was a hermit called Plays With Squirrels. He had long hair, a walking stick and his long beard had a lollipop stuck in it. It looks like Eric may have been the only one to live up to that alternate future.
Mr. Feeny's appearance is a little more mysterious. He first guest starred as a sort of dream of Cory's in the "Girl Meets World" pilot, but it seems he'll be real this time. The episode will take the gang out of New York and send them back to Feeny's house in Pennsylvania "to retrieve something from the past," according to the "Girl Meets World" writers' Twitter.
Ben Savage, who plays Cory, tweeted the first photo of Mr. Feeny on set. They seem to be digging up something in his backyard.
The "Boy Meets World" throwbacks won't end with Feeny and Eric. Shawn (Rider Strong) will be introduced in the Dec. 5 Christmas episode and will return for "Girl Meets World" Season 2.
"Now that we have introduced you to our girl's world, both worlds will merge more often," the writers tweeted. That change allows more opportunities for actors from the original series to come on. The writers announced that there is at least one more familiar face returning to the series, but they're keeping the character's identity a mystery for now.
"Girl Meets World" airs Fridays at 8:30 p.m. EST on Disney Channel. Who do you hope the next "Boy Meets World" alum is? Sound off in the comments section below!
© Copyright IBTimes 2023. All rights reserved.