'Fuller House' Season 2 Trailer Release Date Announced In Netflix's New Halloween Clip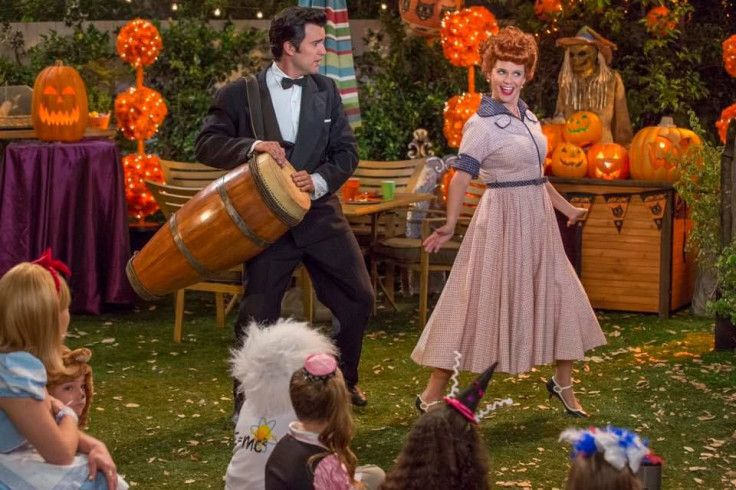 With a little more than a month left until the release of Season 2 of "Fuller House," Netflix has released a new clip to celebrate the Halloween holiday.
"Beware of the Gibblers," the video (above) says, before Kimmy (Andrea Barber) storms into the Tanner-Fuller house to give Stephanie (Jodie Sweetin) and D.J. (Candace Cameron-Bure) a scare. In typical Stephanie fashion, she compliments Kimmy's costume, even though Kimmy isn't wearing one. "How rude!" Kimmy fires back.
The clip also reveals the Season 2 trailer will be released Tuesday.
Last week, Netflix announced that the 13-episode second season of "Fuller House" will feature three holiday-themed episodes including a Halloween and Thanksgiving episode. In new photos first revealed by E! News, D.J. and her sons Jackson (Michael Campion), Max (Elias Harger) and Tommy (Dashiell and Fox Messitt) dress up as Goldilocks and the Three Bears.
In a separate photo, we get to see Kimmy and ex-husband Fernando (Juan Pablo Di Pace) recreate Lucille Ball and Desi Arnaz's classic look, including Desi's conga. The Halloween episode will also feature Kimmy's brother, Jimmy.
It will be viewers' first time meeting Jimmy, as he is a new character who was not featured in the original "Full House" series. Kimmy's sibling will be played by Adam Hagenbuch, known for his roles "Switched at Birth," "The Brittany Murphy Story" and "The Perks of Being a Wallflower." Not much is known about Jimmy, but if he's a Gibbler, expect him to be just like his sister.
"Fuller House" Season 2 premieres Friday, Dec. 9 on Netflix.
© Copyright IBTimes 2023. All rights reserved.