'Fuller House' Season 2 Premiere Date And Everything Else We Know About The New Episodes So Far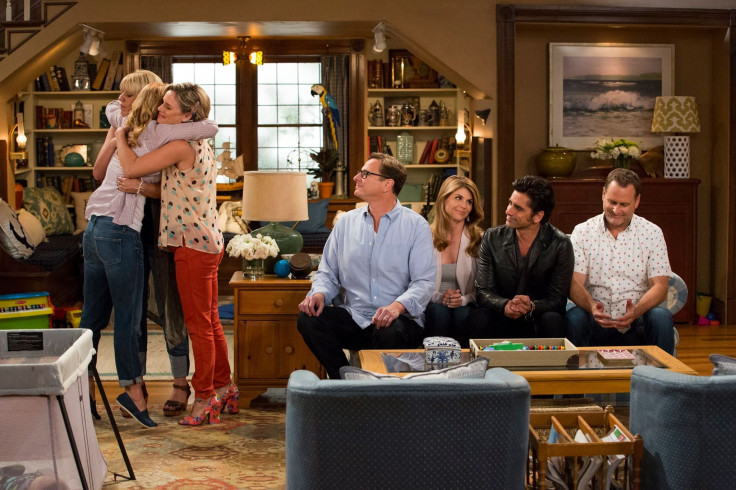 After months of waiting, the premiere date for Season 2 of Netflix's "Fuller House" has finally been revealed. The new season will be available in its entirety on Dec. 9, according to a tweet from cast member Jodie Sweetin.
"December 9!! Premiere date for @fullerhouse is official! Can't wait for you all to see the fun we have in store for you this season!," wrote Sweetin on Twitter Wednesday. While we're still nearly three months away from the premiere date, there are a few things we know so far about the second season.
1. D.J.'s (Candace Cameron Bure) Ex-Boyfriend Nelson Will Return
Although originally portrayed by actor Jason Marsden in "Full House," Nelson will now be played by Hal Sparks when he makes his return to San Francisco.
2. D.J. Chooses Between Steve And Matt
After Season 1 ended with a cliffhanger, Candace Cameron Bure revealed that her character will finally chose a partner between Steve (Scott Weinger) and Matt (John Brotherton) this season. "There's still a lot of relationship issues with Steve and Matt, but she does choose someone this season," Bure told Hollywood Life.
3. Joey's Family Will Be Introduced
During a Thanksgiving episode of "Fuller House," viewers will get to meet Joey Gladstone's (Dave Couilier) wife Ginger and their four children.
4. Jodie Sweetin's Real Life Daughter Will Have A Cameo
Sweetin's real daughter, Zoie, will have a role in the second season as a classmate of Max (Elias Harger).
5. New Kids On The Block Will Make a Cameo
In August, Sweetin shared a photo of the cast with New Kids On The Block. The official "Fuller House" Instagram page eventually confirmed the group's appearance.
6. Uncle Jesse And Aunt Becky Welcome A New Child?
Jesse (John Stamos) and Becky (Lori Loughlin) probably won't be having another baby in the new season but it does appear that a monkey will be involved. In a photo shared on Instagram that featured Stamos with a monkey, the actor wrote, "Is that Jesse and Becky's new kid?"
© Copyright IBTimes 2023. All rights reserved.