Fully Vaccinated People Could Still Spread Delta COVID-19 Variant, Experts Suggest
KEY POINTS
The CDC has recommended against testing asymptomatic vaccinated people
Health experts believe the CDC's guidelines could lead to missed infections
Several states have experienced a new surge of COVID-19 cases caused by the Delta variant
Several health experts this week suggested that fully vaccinated people may still be carriers of a more contagious coronavirus variant as a wave of COVID-19 infections spreads across the nation.
The experts warned that officials could be missing a number of infections after the Centers for Disease Control and Prevention recommended against testing people fully vaccinated against COVID-19 unless they are exhibiting symptoms.
"Fully vaccinated people can refrain from testing following a known exposure, if asymptomatic, with some exceptions for specific settings," the guidelines posted on the CDC website read.
The guidelines also suggest that vaccinated individuals would no longer need to observe self-quarantine following exposure to a coronavirus-positive person as long as they remain asymptomatic.
"We're probably missing a bunch of transmission in vaccinated individuals," Christopher Murray, the director of the Institute for Health Metrics and Evaluation, told the Business Insider, in reference to the CDC's updated guidelines.
"We have 14 states where transmission has started to go back up. [That's] due to the Delta variant and the fact that everybody's stopped wearing a mask and just basically stopped most precautions," he added.
Tim Spector, an epidemiologist at King's College London, warned that vaccinated people could become silent spreaders as their symptoms show up differently from those expected. In his study, he found that partially vaccinated and fully vaccinated people who tested positive for COVID-19 only developed a headache and a runny nose, symptoms commonly associated with a common cold.
"There's no hard evidence yet that it's more lethal or fatal, but because of that extra stickiness, it's going to still keep breaking through the vaccine group," he told the Insider.
The highly contagious Delta variant, first detected in India, now accounts for 51.7% of infections in the nation, according to new estimates from the CDC. It's also fueling a surge of COVID-19 cases in areas with low vaccination rates, including Missouri which recorded more than a 1,000 cases in a day for the first time in since February.
The Delta variant is spiking in Missouri, Arkansas and Kansas, which have vaccination rates below the national average of 47.5%, and Connecticut.
Over the past week, the Missouri recorded 15.5 new cases daily per 100,000 people. Ninety-six percent of the state's new cases are from the Delta variant. In the city of Springfield, hospitals have begun transferring COVID-19 patients to other medical facilities to provide them with better staffing.
"We're already starting to see places with low vaccination rates starting to have relatively big spikes from the Delta variant," Dr. Ashish Jha, dean of the Brown University School of Public Health, told CNN on Monday.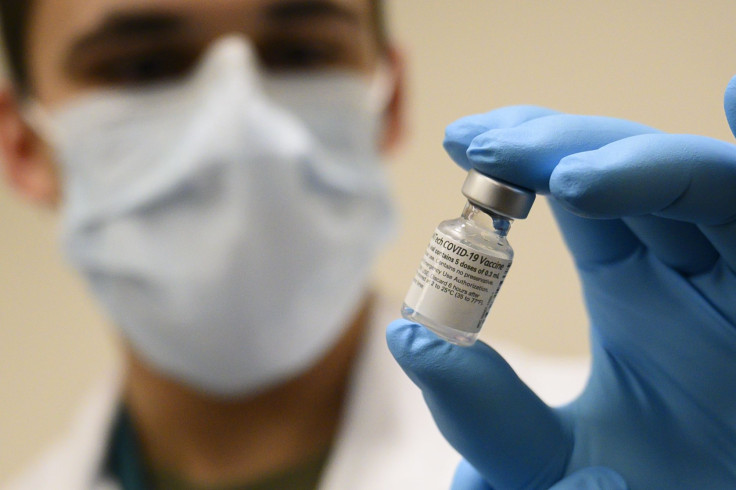 © Copyright IBTimes 2022. All rights reserved.
FOLLOW MORE IBT NEWS ON THE BELOW CHANNELS