'Fully Vaccine-Resistant' COVID-19 Variant Could Arrive By March, Doctor Predicts
KEY POINTS
Vaccination and administering booster shots may prevent the appearance of a vaccine-resistant variant, says a health expert
The doctor urged CEOs to impose mask mandates and cyclical testing to reduce transmission in offices
The doctor predicted that COVID-19 could "peter out" like the 1918 influenza
A new strain of COVID-19 fully resistant to existing vaccines could come by springtime next year, a health expert has predicted.
Dr. Mark Dybul, CEO of Enochian BioSciences and a professor at Georgetown University Medical Center's Department of Medicine, said Tuesday that a vaccine-resistant COVID-19 variant would likely be discovered by March 2022.
"Sadly, every prediction I've made has pretty much come true. I hope I'm wrong this time, but I think by March, April, May, we will have a fully vaccine-resistant variant," Dr. Dybul said at the Fortune CEO Initiative Conference in Washington D.C.
"The probability of us seeing a vaccine-resistant strain is very high," he said.
Dybul, however, noted that increasing the vaccination rates and administering booster shots could help prevent the development of a new strain. He also noted that therapeutic medications developed by Pfizer and Merck could also help prevent transmission.
The immunologist also called on CEOs to implement COVID-19 vaccine mandates and cyclical testing, saying they are the keys to limiting the virus' spread as more workers now return to offices.
"I think just talking to your workforce — it's one thing to put a mask mandate in, it's another to talk with them," Dybul said, adding: "If you do that, you can actually move through processes with them."
When asked about the future of the COVID-19 pandemic, Dybul offered three possible scenarios. The first is that the virus "peters out" like the 1918 Spanish influenza, which killed approximately 50 million people worldwide, according to an estimate by the U.S. Centers for Disease Control and Prevention.
His second prediction is that current advancements in therapies and medications in wealthier nations will prevent transmission. However, variants will still pop up in poorer nations where the virus will spread "like influenza."
The third outcome he predicted involves COVID-19 variants gaining mutations that make them resistant to any therapies. Dybul noted that while it may take two years for the outcome to happen, it is highly unlikely.
There is currently one variant of concern dominating the United States. The Delta variant, first detected in India, is 60% more transmissible than the Alpha variant first detected in the United Kingdom. The highly contagious variant also has mutations that reduce the effectiveness of currently available vaccines.
Globally, COVID-19 has so far infected 254,988,424 people and claimed 5,123,455 lives, according to Johns Hopkins University data.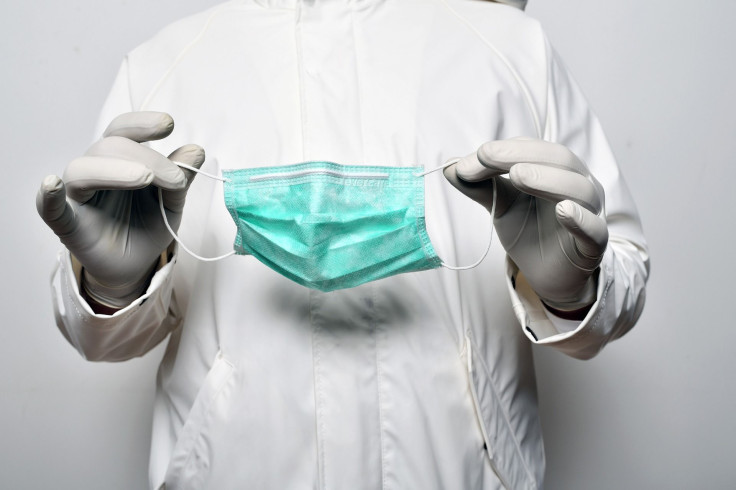 © Copyright IBTimes 2023. All rights reserved.