Gabby Petito's Family Files $50 Million Lawsuit Against Police, Cites Abuse In Unreleased Photo
Gabby Petito's family will be filing a $50 million wrongful death lawsuit against police in Utah for allegedly failing to recognize a domestic violence incident weeks before she was killed by her boyfriend Brian Laundrie.
On Monday, Petito's family filed a notice of intent to sue the Moab City Police Department, former Chief Bret Edge, former Assistant Chief Braydon Palmer, and Officers Daniel Robbins and Eric Pratt. A notice of intent must be filed before suing government entities.
The notice reveals the lawsuit will center around the Aug. 12, 2021, incident in which Moab police officers stopped the couple during their visit to Utah and learned the two had a fight.
In bodycam footage, a distraught Petito told cops she hit Laundrie first and he grabbed her face. After the two declined to press charges against each other, the officers advised the couple to separate for the night.
In the new filing, Petito's family noted that an unreleased photo shows a close-up of Gabby's face "where blood is smeared on her cheek and left eye."
"The photo shows that Gabby's face was grabbed across her nose and mouth, potentially restricting her airway," the document states.
The filing claims that if the police were properly trained, they would have recognized the signs of abuse and realized that "Gabby was a victim of intimate partner violence" and needed "immediate protection."
The document also pointed out the officers' failure to thoroughly question Laundrie about the incident.
In the bodycam video, Laundrie told officers he pushed Petito to avoid being hit and claimed he took her phone, saying he didn't have one. However, he later pulled out his phone from his pocket.
"The officers did not question Brian about the inconsistencies in his version of events. Instead, they determined that Gabby was the primary aggressor and that Brian was a potential victim of domestic violence," the document said.
Moab officials will have 60 days to respond to the claim before the Petito family can file the lawsuit.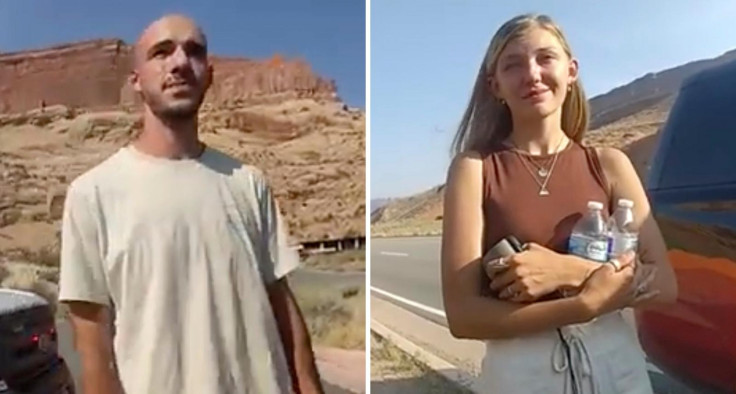 © Copyright IBTimes 2023. All rights reserved.