Gabby Petito Update: Brian Laundrie's Family Skips Lawsuit Hearing As Attorney Argues 'Baseless' Case
Brian Laundrie's parents were not present at the first hearing for the civil lawsuit filed against them by Gabby Petito's family.
In the lawsuit, Petito's parents, Joseph Petito and Nichole Schmidt, accused Christopher and Roberta Laundrie of knowing the location of Gabby's body as law enforcement agencies carried out a large-scale missing person investigation.
The filings also claimed Roberta and Christorpher Laundrie helped Brian conceal Gabby's murder and made plans for him to flee the country.
On Wednesday, a judge heard arguments on whether the case would be heard by a jury at trial next year following the Laundries' request to have the lawsuit dismissed.
The Laundrie family, who were not legally required to attend, appeared to skip the lawsuit hearing. Meanwhile, Petito's parents were present for the court proceedings.
During the hearing, Steven Bertolino, a lawyer for the Laundries, referred to the lawsuit as "baseless" several times and argued that the family attorney may not have been presented with information that Gabby was dead.
Petito's family accused Brian Laundrie's parents of ignoring their pleas for help and claimed Roberta blocked Nichole's phone number and Facebook profile as she tried to reach out for answers about her daughter.
"Christopher Laundrie and Roberta Laundrie exhibited extreme and outrageous conduct which constitutes behavior, under the circumstances, which goes beyond all possible bounds of decency and is regarded as shocking, atrocious, and utterly intolerable in a civilized community," the filing read.
Prior to the discovery of Gabby's body, the Laundrie family released a statement on Sept. 14, 2021, through their lawyer, expressing the hopes for her return.
The lawsuit slammed the statement due to the Laundries' alleged knowledge of Petito's death.
"For the Laundries to express their 'hope' that Gabrielle Petito was located and reunited with her family, at a time when they knew she had been murdered by their son, was beyond outrageous," the filing read.
However, Bertolino insisted that the Laundrie family was exercising their fifth amendment rights to not incriminate themselves. "They did what most people would and should do," Bertolino said.
The Petito family is seeking over $30,000 in damages for mental anguish caused by lies from the Laundries.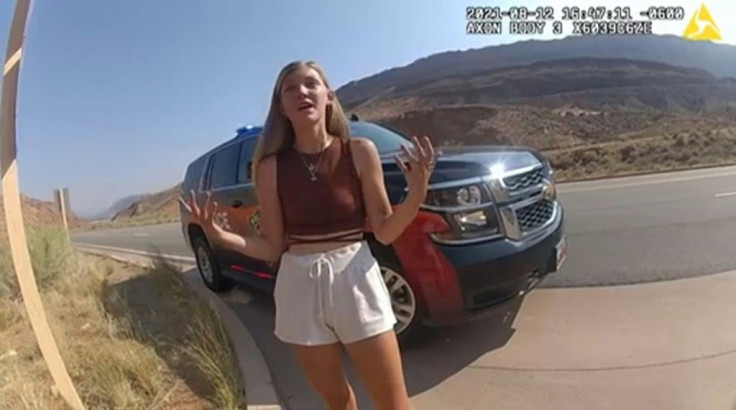 © Copyright IBTimes 2023. All rights reserved.